Meet Susan Rondini—An Austin Travel Advisor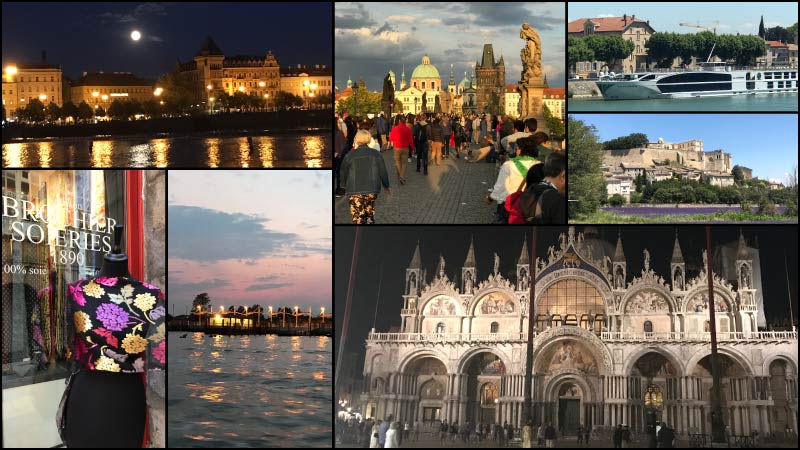 Travel has always been something I wanted to do and learn about. My goal after high school was to see Paris, go to London and Australia. My travel bucket list is long and I'm always searching for the right opportunity to get to Australia. When my friends and I were thinking about going somewhere I was the planner. After a few trips I was then named Suzi Cruise Director. I guess I knew then that travel was always going to be a part of my life in one form or another.
I have always admired the Italian countryside and the love of food and wine. I've been to Italy several times and my favorite place to visit is the Amalfi Coast. When I was planning a trip to Venice there were so many mixed reviews. My motto—try it, be adventurous—you're on vacation what do you have to lose, especially if in Italy! Needless to say I loved Venice as well.
I've been on a two-week cruise that stopped at five Hawaiian Islands and loved it. I recently enjoyed river cruising in France. What a wonderful experience tasting the flavor of wines of the region, preparation of foods and meeting wonderful people as you enter each city. I really enjoy the ease of cruising.
As an advisor, part of the fun is creating a dream trip experience for my clients and learning more about places that I've not had the opportunity to visit yet. The best part is when you hear the feedback, a thank you and how they had the best time ever. It inspires you to create the next client's trip even better than the last!
Customized Itineraries
Family Travel
Food & Wine
Independent Travel
I was unsure what to expect going to Venice. So many people love it or hate it. I was leaving Prague to head to Venice and wondered what the water taxi would be like. As I was heading into Venice from the taxi a big smile came over my face. I knew this place was for me. I really enjoyed taking the taxi to Murano and being on the water. The architecture, art/glass work and the food were amazing. I also spent a day in the Verona area at several wineries with a private luncheon. To top it off it was my wedding anniversary. I belong to an international food and wine organization and was able to attend a wonderful event while there. It was an experience I'll never forget.
First, I want to thank you for all you did to expedite and arrange our trip. The ship was wonderful, the cabin large, the pink roses were so lovely and thoughtful! You made it all so easy.
Thank you for everything, you have been such a huge help planning this trip! We greatly appreciate it and will definitely recommend you to friends who are planning trips.