Meet Travel Advisor Scott Latimer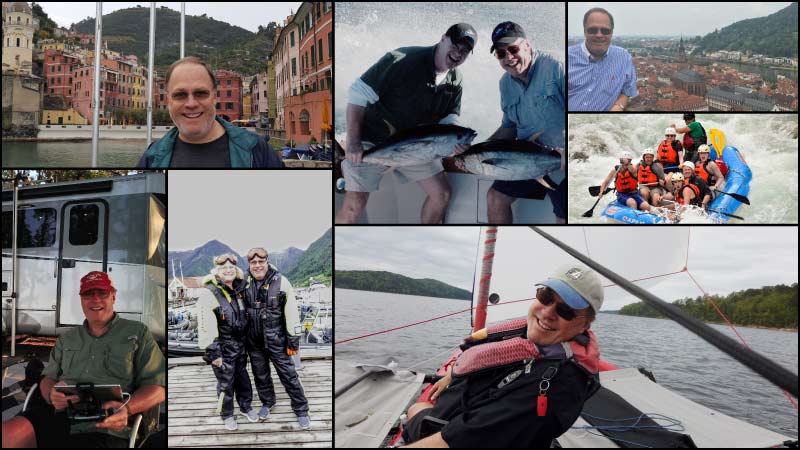 Over the last 30 years, I have had the pleasure of helping build five different multi-million-dollar businesses, thrived in the wonderful culture of a top tier fortune 500 company, and helped hundreds of special associates build their careers and reach their aspirations. At the end of the day, success is helping people achieve their goals.
I am passionate about experiential travel, adventure, scuba diving, and sailing. I have had the luxury of traveling globally having been to all 50 states, three territories, and over 38 different countries. Travel is my passion. Over 10 years ago, my wife and I fell in love with the BVI's and currently have two Nautitech 46 Fly sailing vessels for charter in that market. I am very familiar with the complex changing dynamics of the Caribbean having been through the recent devastation from Irma and Maria.
I have experienced most of the luxury cruise lines and am intimately familiar with both the bareboat and crewed yacht charter markets, especially in the Caribbean. I have had amazing experiences at properties across the globe that I want to share with my clients because the real magic about traveling is the ability to share the experiences and allow everyone to enjoy the best the world has to offer.
Being part of Departure Lounge allows me to leverage experiences across a very talented team to make my clients travel experiences the best they can be and help them achieve their personal travel goals.
Caribbean
Costa Rica
Belize
Ireland
Norway
Crewed & Bareboat Yacht Charters
Luxury Cruises—Ocean & River
Adventure Trips—Scuba, Rafting, Hiking
Executive Retreats & Teambuilding
Eco-Tourism
Viking Ocean Cruises & Viking River Cruises
Moorings/Sunsail/Dream/Regionals (Yachts)
Royal Caribbean Cruises
Seabourn Cruise Line
Regent Seven Seas Cruises
Oceana Cruises
Holland America Line
Viking Sky—Viking Homelands Cruise of the Baltic
Adare Manor—Ireland
Pacuare Lodge in Costa Rica—Amazing raft in and raft out Eco-Resort
Hamanasai Tree Houses in Belize—Fantastic diving resort in Belize
Peter Island BVI—Private Island in BVI (Rebuilding)
Copa De Arbol Tree Houses in Costa Rica
Bitter End Yacht Club—(Rebuilding)
Norway—Magical trip driving through countryside visiting Fjords, waterfalls, countryside
Caribbean Bareboating—Nothing better than island hopping in your own sailboat
Costa Rica—Amazing diverse experiences from East, Central, and West coast activities
Belize—Diving, Jungles, and Mayan Ruins
Japan during Sakura season