Meet Travel Advisor Sam O'Malley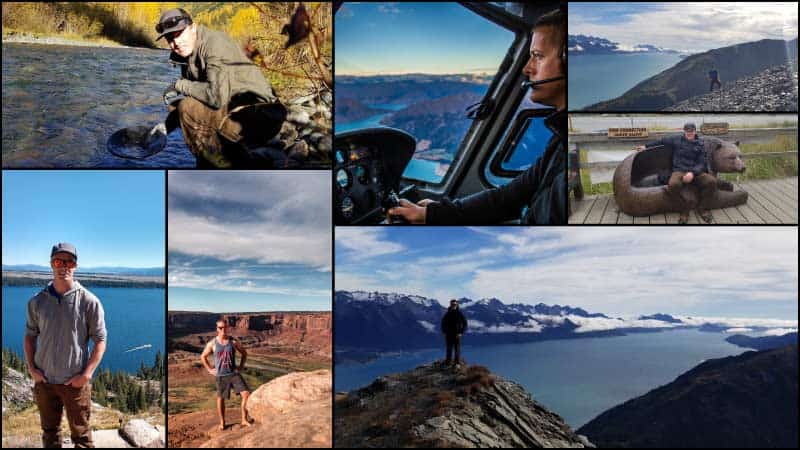 Born and bred amongst New Zealand's Southern Alps, I have a few decades worth of experiences exploring the hidden treasures New Zealand has to offer. More recently as a helicopter pilot flying tourists, climbers and hikers around the country's Alps and Glaciers.
My first taste of travel was touring Italy and France playing rugby almost 17 years ago, and I haven't stopped since (traveling that is, my rugby career was short lived). I've returned to Europe on several occasions, my favorite time was to experience the 2007 Rugby World cup throughout those same two countries.
The USA is the 5th country I've lived in after New Zealand, Australia, Scotland, and Canada. Using each country as a launch pad to explore the surrounding areas. After close to 200 commercial flights and 30+ countries, I've found the further I travel the longer my destination bucket list grows.
My most memorable travel experiences (so far) have been whisky tasting in the Scottish Highlands, meeting the locals throughout Peru and Bolivia, snorkeling the Great Barrier reef, riding motorbikes though Sa Pa, as well as wakeboarding in Hạ Long Bay, Vietnam.
Now living in Austin, Texas I'm often told New Zealand is at the top of a lot of people's travel bucket list. I created TravelNewZealand.com to help those same avid travelers explore my favorite part of the world. I like to create unique experiences that cater to a wide range of interests and tastes ensuring each client will encounter true warmth and wonder in uncompromising luxury.
Independent Travel
Bespoke Experiences
Multi-day Hiking & Cycling Trips
Golf