Meet Travel Advisor Rich Mautino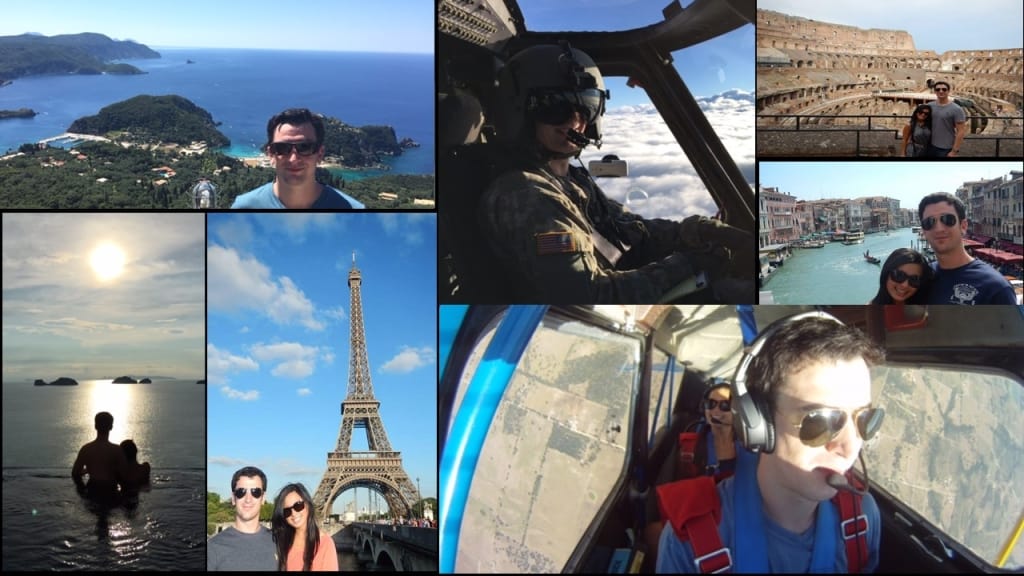 I was fortunate to begin traveling at an early age. My father was a pilot for a major airline, which allowed me to travel frequently as a child. I quickly developed a passion for travel, and resolved to see as much of the world as possible. While visiting Hong Kong years ago, I recall seeing a mural in a train station that stuck with me: "The world is a book, and those who do not travel read only a single page." I took this phrase to heart, and embark on several global trips every year in an effort to experience as much of the world as possible. I was able to travel extensively during the time I served as a UH-60 Blackhawk pilot in the military. 
I am currently a full-time technology professional for a Fortune 100 Company, and joined Departure Lounge in an effort to share my knowledge and experiences with others to create memorable, unique travel experiences for those looking to open a new chapter. I am getting married in Cancun in April, and recently finished planning a 3 week honeymoon which combines an African Safari with tropical retreats to Zanzibar and the picture-perfect beaches of Seychelles. I have traveled extensively for both business and pleasure, and look forward to the opportunity to leverage my experience in helping others create the perfect trips.
Caribbean, Europe, Southeast Asia, Japan
Global destinations, multi-country itineraries
Hyatt, Hilton, Starwood, Ritz Carlton, Marriott, IHG, Four Seasons, Star Alliance, Oneworld Alliance, Skyteam, Oceania Cruises
Conrad Koh Samui, Park Hyatt Tokyo, Waldorf Astoria Rome, Park Hyatt Vienna, Ritz Carlton Aruba, Oceania Sirena
Three week trip throughout Asia: Began with four days in Tokyo, followed with a quick sprint south on the "Shinkansen" (bullet train) to spend three days in Kyoto. Overnight flight to Koh Samui, spending a week in paradise in a private villa set on a cliffside overlooking the Gulf of Thailand. Some of the most amazing sunsets I have ever seen. Koh Samui is a place I could never get tired of. After Koh Samui, easy direct flight to Hong Kong with a room overlooking the harbor. Food, sights, shopping, culture, Hong Kong has it all!
Have also had some great trips exploring Europe. The beauty of Europe is being able to hop a quick train ride or flight and within an hour or two be in a completely new country with its own unique sights and culture.