Paola Cialdini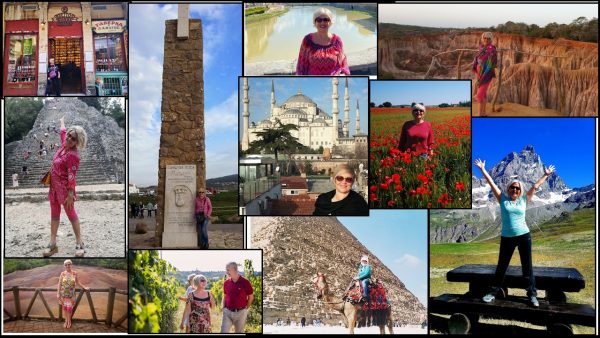 I was born and grew up in Tuscany, one of the most beautiful Italian regions, and precisely in Siena where I still live .
I graduated from a school of languages , speak italian,english and french and I'm qualified in Art and History of Siena. From 15 years I'm self employed as driver/guide and have arranged exclusive experiences around Italy for many tourists enthusiastic of learning about Italian culture, wine and food while enjoying breathtaking views and discovering the beauties of my country.
As a native of Siena I can make the Palio ,the famos traditional horse race, known through my own eyes sharing the passion and the sense of appartenance we grow up with and which passes from generation to generation. I can offer experiences to deepen the uniqueness of the Palio with visits to the Contradas museums,dinners and the race itself.
Throughout my life travel has been my passion.
Italy offers so many beauties that my travels led me first to discover my country and then push me to discover the beauties of the world.
France, UK, Spain,Greece, Portugal,Hungary, Baltic countries, Prague,Amsterdam , my first trip out of Europe was to Kenya, I definitely fell in love and never stopped to be attracted from Africa.
My desire to know the world brought me to Cuba,Jamaica,Mexico, California, New York City,Thailand and more times to Africa visiting Mauritus,Zanzibar,Egypt,Morocco,Capo Verde.
I like to share my passion and experience with people who are curios to travel,offering the opportunity to make their trip a unique and unforgettable experience.
"Travelling doesn't mean only visiting a new place, it embraces the emotions we feel and the memories we bring back"
[destination info here]
[types of travel this advisor plans goes here]
[travel brands go here]
[favorite properties go here]
[favorite trips go here]