Meet Travel Advisor Molly Gay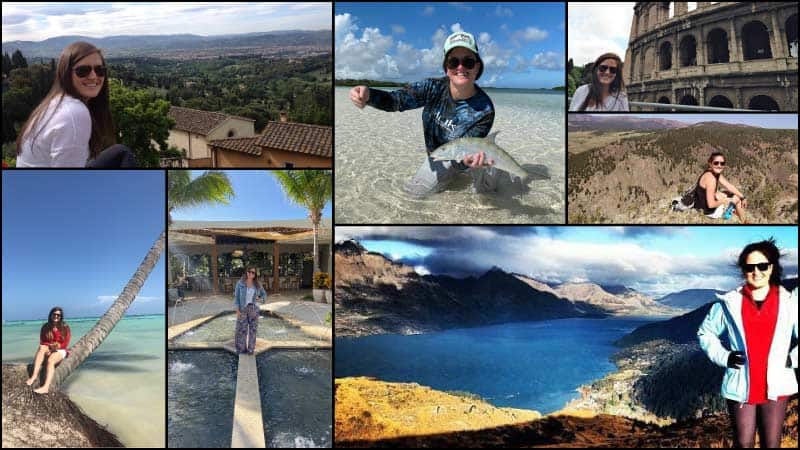 My love for travel really began early in life, as my parents and grandparents instilled in me an appreciation for exploring new places. We took family trips around the US and Caribbean throughout my childhood, and I took two different opportunities to travel abroad in college—once around Europe, and once around Australia and New Zealand. From there, I knew I wanted to pursue a career that allowed me to continue fulfilling my love of travel, and to help others cultivate their own travel experiences. While I currently work with all types of travelers from honeymooners to retirees, I am very passionate about planning family travel, and seeing other families create similar memories and experiences to mine.
One of my main focuses whenever I am planning travel for clients or myself is to find opportunities to really immerse in that area's culture, whether that be through meeting local people, trying their food, experiencing their traditions, or learning something new about their history. I love the feeling of coming home from a trip and knowing that I experienced or learned something that I wouldn't have received anywhere else in the world. I also love to be adventurous when I travel, and encourage clients to do the same. For me, that might look like a day hiking a local mountain, fishing, diving, or riding ATVs through the rain forest.  For another type of client that could be walking through a market with a local guide, taking a sunset boat cruise, or enjoying a private wine tasting at a family winery. No matter what my clients are looking for, I focus on taking a customized approach to travel and travel planning to create unique and memorable experiences.
Caribbean
Mexico
Europe
North America
Honeymoons & Romance Travel
Family Travel
Custom Itineraries
Adventure Travel
A few years ago, I took my second trip to New Zealand, and spent three weeks traveling exclusively around the South Island, taking in the culture and beauty of one of my favorite countries. I was traveling with my family, so for us, fly fishing was a major focus of our trip. We rented a car and started exploring.  We visited different fishing destinations and stopped at amazing towns and attractions along the way. We spent some unbelievable days out on the rivers and in the backcountry, as well as popular destinations like Queenstown, where we took a turn at the world-famous bungee jumping, and Able Tasman National Park, where I tried skydiving for the first time.
And when we weren't heading out for an adventurous activity, we were enjoying New Zealand's amazing wine regions, sampling the incredible Sauvignon Blanc of Marlboro, and the Pinot Noir of Central Otago. This trip centered around outdoor adventure, food/wine, and quality family time, three key points I focus on when planning trips for my clients as well as myself. This trip provided me with memories and experiences I will carry for the rest of my life, and that it what I always hope to create for my clients.