Meet Austin Travel Agent & Cruise Specialist Miranda Darr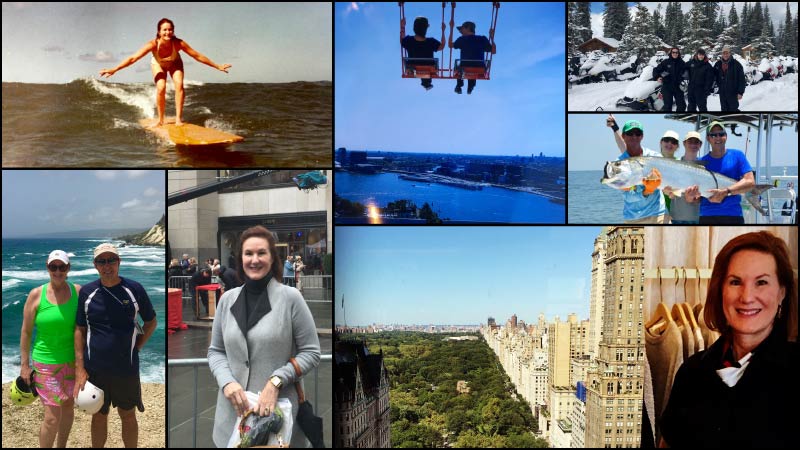 I have been in the business of luxury for over 25 years. I've planned travel, fashion, and events for affluent individuals, up to groups of over 500. From beachside in Cabo, to the grand ballroom of the Waldorf-Astoria, the deck of a cruise ship, to a safari in Africa… my mission is to deliver exceptional experiences that my clients will hold dear forever.
Expert planning is the foundation of every successful trip. My background in event planning for luxury incentive trips (Costa Rica, Hawaii, Mexico, British Virgin Islands, the Caribbean, and Napa Valley) enhanced my relationships with travel vendors, and the ability to please corporate clients. I once had to facilitate getting a racecar on the deck of a cruise ship! You can be assured that listening to my clients is one of my most valuable skills; understanding your unique needs and desires will result in extraordinary services and adventures for you, your family, or your group.
As a fashion entrepreneur, I launched my own personal styling company and styled many clients, packing their suitcases with curated wardrobe travel capsules (with recommendations on best places to shop, dine, and explore along the way). As a cruise specialist, I have helped with "what to wear" to destinations around the world, including my favorite—luxury cruises—sailing throughout the Mediterranean, Tahiti, Bermuda, and the Caribbean. I have learned that attention to detail in every aspect of your trip will make it unforgettable.
There is not an activity or excursion I won't try at least once—I've enjoyed river rafting, zip lining, deep sea fishing, surfing, hiking the Alps, and bike riding along the Rhine River, and in Provence. I am up for anything, most importantly, to give you an honest assessment based on your wishes, lifestyle, and activity level. As one of Departure Lounge's travel agents in Austin TX, my goal is for you to have a trip that creates memories and experiences above and beyond your expectations.
Caribbean
US Alaska & Hawaii
Mexico
Rhine River
Cruises
Family Travel
River Cruises
Incentive Travel
As a cruise specialist, my favorite have been luxury cruises—sailing throughout the Mediterranean, Tahiti, Bermuda, and the Caribbean.