Meet Meredith Edsel—One of Departure Lounge's Vacation Specialists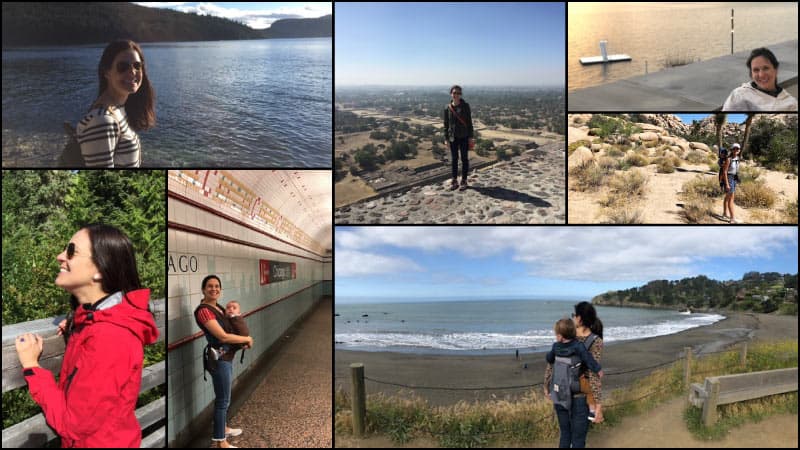 Meredith loves to connect people and places. She wants to find the perfect destination for you and your family—through actively listening to your needs and desires; learning what makes travel personal and perfect for you.
Travel is constantly changing and evolving, Meredith is a travel advisor because she really wants to help her clients get the most out of their vacations and adventures. As one of our vacation specialists, she knows that deciding where to go, where to stay, and what to do can be completely overwhelming and sometimes even maddening. Meredith wants to take this stress away from you. Working with a host travel agency as one of Departure Lounge's travel specialists allows her to help you with everything from big picture travel mapping to designing and booking every last detail.
Meredith's own travels span from rafting the entire Grand Canyon over 21 days to a private spa on the banks of Lake Lucerne in Switzerland. She loves a five-star resort and a quaint family owned inn. She has traveled extensively throughout Mexico and Costa Rica, and is planning personal trips to Central and South America. In addition to being an avid traveler, Meredith has lived in several national parks. She specializes in family and adventure travel and knows every mile of road around the Big Island of Hawaii, setting her apart from other Hawaii vacation specialists.
North America—especially National Parks
Mexico
Hawai'i
Europe
Caribbean
Adventure
Family and multi-generational
Luxury
Educational
All of them! Where do I even begin? I just returned from ten days exploring Grand Teton National Park and Yellowstone National Park with my husband and 20-month-old son—truly amazing to have one of his first words be bison as he is staring out the window at a herd of them grazing amongst Mud Volcano.
My husband's birthday is New Year's Eve, so we love to do an annual big celebratory trip. This past birthday we went to Switzerland and the highlight was The Park Hotel Vitznau, a Virtuoso property, on the banks of Lake Lucerne. It was amazing and completely made the trip. A small hotel with only 47 rooms, the owner lives on the premises and attended the New Year's Eve festivities which culminated with the most intimate and spectacular fireworks display I have ever seen.
I could go on and on! Call me and let's have coffee and talk travel.