Meet Travel Advisor Sarah Bogaczyk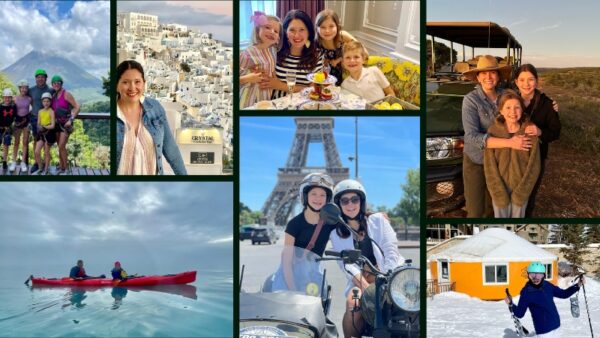 My best memories involve experiencing new places with important people in my life. I am motivated to create opportunities through travel for others to forge bonds with their own important people. While I plan worldwide, I have a personal passion and deep expertise in travel to the Hawaiian Islands, European destinations, and tropical getaways.
Hawaii, Iceland, Western Europe (UK, Italy, France, Greece, Spain, Portugal), Safari, Caribbean, Mexico
Family travel, Adventure, Multi-gen, Honeymoon, Food & Wine
I tend to fall in love with each new destination I visit, but a recent trip to South Africa left me not only loving the destination, but grateful for the experience I left with. Traveling with my family of 5, we dove head first into exploring three main areas of South Africa spanning from the Cape Town coast, Winelands, and Safari. As a family, we got to experience the beauty of the coastline, reflect on the history of apartheid at Robben Island, and the wonder of the animal kingdom. Having the opportunity for this experience was one thing, but taking it all in with my kids and husband in tow left me with so much joy and gratitude.