Meet Travel Advisor MacKenzie Brumley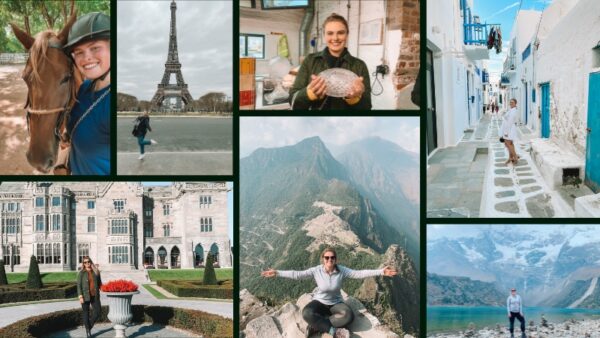 While I was growing up, I traveled often with my mother who is also in the travel industry. I fell in love with the different destinations we visit abroad and it quickly became my personal hobby as I got older. I worked in communications and marketing to make my travel dreams reality, but quickly realized how easily I could blend those two worlds together as a passionate and professional travel advisor! My goal is to fill client's itineraries up with plenty of surprises and delights. Because, to me, that's what well-planned luxury travel is all about. It's about feeling like a kid again—creating experiences that are nothing short of once-in-a-lifetime memories.
I currently live in Salt Lake City, Utah and have a background in the communications. When I am not traveling, I enjoy spending time with my boyfriend and puppy exploring beautiful Utah. I also enjoy mixology and am always trying new recipes. I look forward to helping you plan an unforgettable trip whether it's a staycation or a big bucket list experience!
Italy, Morocco, France, Greece, Mexico, Egypt, New Zealand/Australia/Fiji, Ireland/UK
Any Ski trips (U.S. or Europe), Couples travel, Adventure Travel (Expedition Cruises, trekking, bike trips) anywhere in the world, Group Travel (Multi-gen), Customized itineraries, Honeymoon, River Cruises, Diving/Snorkeling (Water focused)
My favorite trip has to be when I completed a 5 day trek on the Salkantay trail in Peru. It was the most challenging experience hiking 5-9 miles per day with elevations gains up to 2,000 feet. However it was also the most rewarding trip being able to see glaciers and off the beaten path scenery. Plus seeing Machu Picchu on our last day didn't hurt either!