Meet Travel Advisor Jennifer Waigand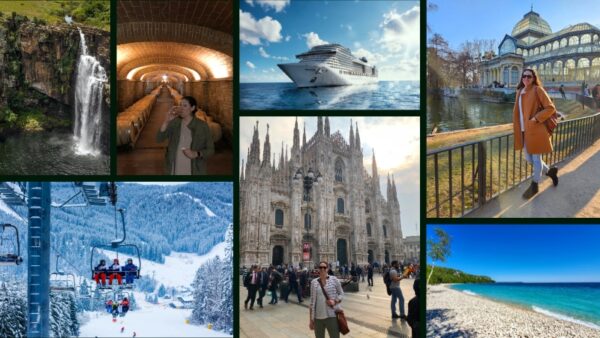 I have been a travel advisor since 2015 and specialize in custom itineraries for luxury, active, honeymoon, ski, and independent travelers. My passion for travel started with my own travel research, and after 10 years of corporate marketing and a MBA, I made a career change to travel which allowed me to combine skill and passion as a professional travel advisor.
I have traveled extensively inside the United States, including Hawaii, as well as around the Caribbean and Europe. I enjoy active travel, visiting both the attractions you must see, as well as finding those off the beaten path. Now that my husband and I have two little boys, and one big dog, I am excited to show my children the world as they grow up. I believe that these travel experiences are the most valuable gift we can give them.
Travel is fun in all four seasons, each with its unique characteristics and reasons to visit a new destination. I look forward to helping others find the joy in, and increase the value of, their travel experience!
Italy, France, Custom Itineraries, Europe, Caribbean, Hawaii, S. Africa & Safari, Expedition Cruising
Custom Itineraries, Honeymoons, Family Travel, Luxury Hotels, Independent Travel, Adventure Travel
My favorite trip has to be taking my kids to Hawaii for their first time. This is a place that is special to my husband and I, and it was exciting to see my children enjoy it through their eyes, and how they continued to talk about it long after we returned. Being able to share these travels with family and friends always enhances the experience for me, as I think it's part where you go, but more importantly who you are with.