Meet Travel Advisor Dainee Ross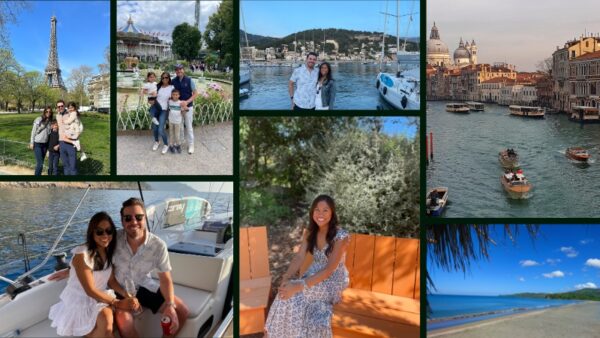 Dainee started her career in advertising on both the agency side and the account side with Fortune 500 clients like Wells Fargo and Williams-Sonoma, Inc. Similar to the process of travel planning, she oversaw the process of planning ad campaigns to ensure smooth execution. Although most of her clients were local, she never lost her passion for traveling.
Over the years and within her own group of friends and family, Dainee became the go-to for travel and was always the planner for trips. Becoming a luxury travel agent was the natural next step for her.
Dainee is organized, detail-oriented, and loves the process of travel planning from the destination research to the transportation logistics. She will understand your travel goals and plan a dream vacation.
Mexico, Hawaii, USA, Italy, UK, France, Croatia, Spain
Family, Honeymoons, Multi-generational, Couples
My favorite trips so far have been Europe with my family, Mexico with friends, and Mallorca with my husband. When we took our young children to Amsterdam, Copenhagen, London, and Paris, we focused on what would be best for the kids. We found the best playgrounds, took family-friendly tours to engage our kids, and ate at casual but yummy restaurants. On the other hand, when my husband and I went to Mallorca, we ate at the nicest restaurants, took boat trips and jumped in the ocean, and stayed at luxury 5* hotels where relaxation was key. And of course, Mexico with friends is always fun. I tend to focus on food, fun hotels, and activities for a social group like boat trips and tequila tastings. Every trip has different priorities, and they're all equally enjoyable.