Meet Travel Advisor Cameron Chiaro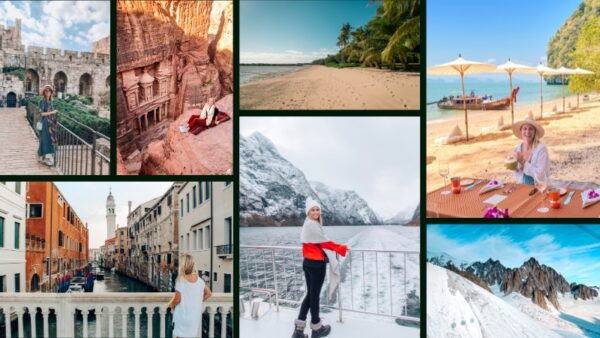 Hi, I'm Cameron! I've spent most of the last decade traveling and have now visited over 35+ countries. I've experienced a lot first hand—- I've chased the sunset in Santorini, floated the Dead Sea, rode a camel in Egypt, saw the northern lights in Norway, got engaged at London Tower Bridge, snorkeled in Turks & Caicos, & hiked Machu Picchu. Each memory has only contributed to my love for travel.
My husband is active duty Air Force and his job took us to the United Kingdom for a 3 year assignment. I can truly say this is where travel became my passion and ultimately led me to my dream job. We traveled all over Europe and have been on the move ever since. We currently call Florida home with our two young children. However, our next adventure begins soon as we are moving to Hawaii!
I specialize in honeymoons, family travel and couples trips. I sell travel all over with a large focus on Europe, South Africa, Caribbean/Mexico and Costa Rica. I pride myself on creating unforgettable curated itineraries that are guaranteed to provide lifetime memories.
Greece, Costa Rica, Italy, Portugal, South Africa, Caribbean, Spain, Mexico
Honeymoons, Family Travel, Couples Trips, Safari
1. Honeymoon to Greece: I'll never forget drinking wine while chasing the sunset on a catamaran. We loved the views, food, and waking up to the caldera everyday. Santorini truly was a dream and lived up to the hype.
2. Another favorite trip: Egypt, Jordan and Israel. My husband and I knocked off some amazing bucket list experiences on this trip. We saw Great Pyramids of Giza, went camping in the Wadi Rum desert in Jordan, and got to visit the Holy Land in Jerusalem with many other spots in between. We ended the trip in Tel Aviv, Israel which goes down as one of my top 5 favorite cities in the world.