Meet Travel Advisor Meagan Packard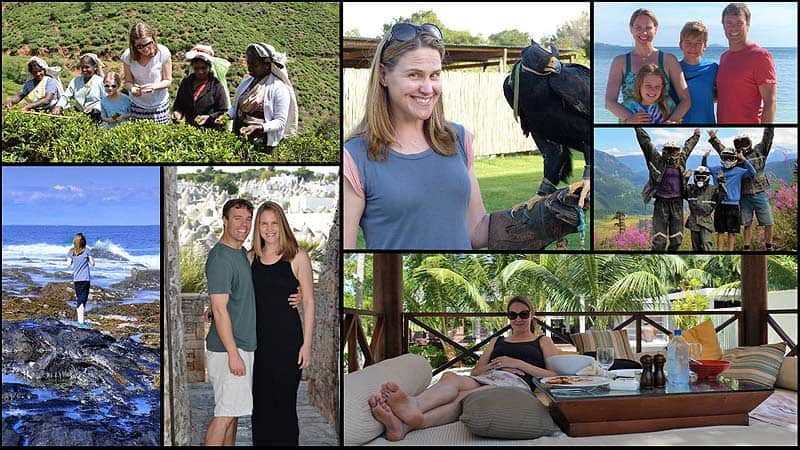 I believe that travel is an essential part of life and I want to help you explore the world!
Growing up my father had a job that took him frequently to the UK, Germany and Japan.  Each time I would hear new stories about the people he met, the places he visited and the experiences he had.  As I grew older, I tried to travel but with school, then jobs, I found myself traveling less and less and missing it more and more.  The world didn't seem as grand when I was caught up in the day-to-day minutiae of life.  When my husband suddenly had an opportunity for a new job abroad, I immediately said yes and we moved our two young children to Dubai.  When an opportunity to move to London came up shortly thereafter, I immediately said yes and off we went to Surrey, England.  We spent seven years abroad and, in that time, we truly embraced the European belief in enjoying every one of our abundant vacation days.  We got to explore many amazing destinations and I fell in love with the world all over again through the wonders of travel.   Whether that is hiking across the tops of mountains in Portugal, exploring ancient cities in Italy, seeing wildlife in South Africa or relaxing on a beach in Fiji – all these little moments in life help you appreciate and enjoy the journey.
I truly love all aspects of traveling – from the initial feeling of wonder as you consider all the amazing places to visit, through researching all the various options and deciding on your ideal trip, to experiencing the wonder of a new place, new people, new adventure or perhaps the joy of returning to a place you know so well. Then coming home and starting the process all over again.  I love travel and would love to help you create extraordinary travel experiences.
It's time to explore.  Here's to happy traveling!
Europe, Middle East, Central America, South America, Australia, Asia & Africa
Luxury, family travel, beach getaways, sustainable travel, adventure and off the beaten path
Belmond, Anantara, Ritz-Carlton, One&Only, boutique hotels
Grootbos (Garden Route South Africa), The Ritz Carlton Dubai, Ham Yard Hotel (London), Gleneagles (Scotland)
I love the pure variety you can pack into a trip to places like Borneo and Sri Lanka.  You can help rescued orangutans, swim with sea turtles, follow it up down a river with crocodiles, explore the rainforest then walk along a never ending beach in a Borneo adventure.  Or investigate ancient ruins, learn how tea is made, look for elusive leopards in the trees then search the seas for blue whales while following it up with an amazing five course meal in a colonial town with a trip to Sri Lanka.  Europe also amazes me with the incredible amount of culture you can experience in the top cities and its endless supply of picturesque small villages just waiting to be explored.  Of course, I do also love a good toes in the sand escape to any place with a beautiful beach 🙂