Meet Travel Advisor Mauricio Hanna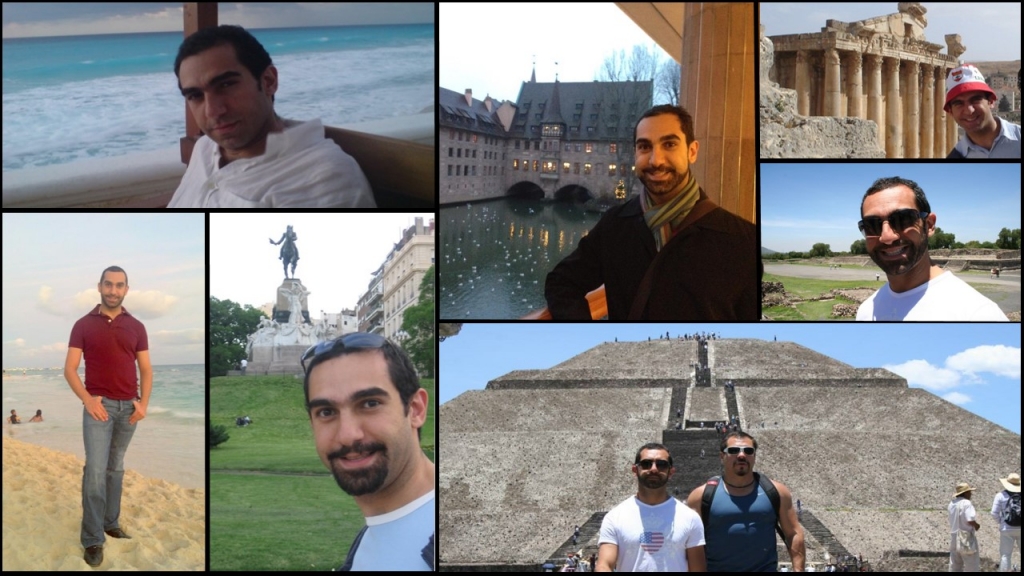 My very first international experience was the foreign student exchange program I participated in on 5th grade. I only visited Pennsylvania, Washington, D.C. and New Jersey, but that was enough to realize I had been bitten by the travel bug. That became my very first international trip while I still lived in Mexico. That was followed some years later by an English course in Toronto, Canada. And I haven't stopped ever since.
That contact with other customs and lifestyle triggered my desire to replicate the experience within Mexico while I had the opportunity to visit other countries. I then embarked myself in a journey to visit as much of the country as I could.
From its lush rainforests to its gorgeous colonial cities and its beaches washed by turquoise waters. A freelance job I had as part of the team that tracks competitors times on triathlons and races helped with checking out many of them and took me as far as Puerto Rico and St. Kitts & Nevis (one of the smallest countries on Earth). And while I am not done yet with the 32 Mexican states, I am more than halfway there and I look forward to visiting them all soon.
My involvement with travel planning began in 1999. Like many of us, I dreamed of visiting Europe. I was attracted to it by its rich heritage, its cultural and natural diversity, and its acclaimed food and wine tradition. Please go to the section "my favorite trip and why" below to find out more about it. When it first happened, I was in cloud 9 and I still treasure that very first visit to the "old world". Many others have followed that have taken me to beautiful places like Como Lake in Italy or Salzburg in Austria. And I can keep going back to Europe to visit any given day.
Both my job and my personal life has lead me to visit some countries in Latin America. These include Brazil, Argentina & Uruguay. In these region I have met some of the happiest people, and got embraced by their joy for life, their relentless optimism and their forward-oriented attitude in spite of some challenging past experiences. Plus I also danced with some vibrant tunes, admired their rich history, tried some savory wines and had what has arguably been the best steak of my life.
Eventually I ended up moving to the US after accepting a job offer. And ever since then I have been lucky enough to check out most of its major cities, such as Orlando, Los Angeles, New York, Chicago, Atlanta, San Diego, Miami, New Orleans, Las Vegas, Philadelphia Dallas, Washington, D.C. , St. Louis, and more. Those still on my bucket list include San Francisco, Seattle, & Boston along with Hawaii.
Since I moved to Texas dozens of people around me expressed their admiration for Mexico, how many good things had they heard about it, how many good memories did they have from previous trips and how much they would like to go again. That prompted me to start escorting fully bilingual tours for small groups to different regions South of the border. Perhaps due to the fact that I am very detail oriented (along with a bit of luck), but so far everybody who has joined any of those has provided very positive reviews and feedback. Eventually that lead me to work in escorting tours of foreign visitors coming to the US while helping not only with their travel arrangements but also with vanishing the language barriers some guests might face.
And all of the above takes us where I am today. A member of an extremely talented team who bring decades of colorful experience to Departure Lounge, a space where we think differently and where ideas can flow uninhibitedly.  An enthusiastic travel advisor who has learned to listen more and talk less. Somebody who has acquired a sense of spicing touristy itineraries with unique activities and itineraries off the beaten path. A professional who has learned that the most expensive is not necessarily the best. And an individual who can't wait to share all of his expertise and energy with you, your family and your friends.
Let's talk! I am here for you. Whether your plan is a domestic weekend escapade, a safari throughout Africa, or a year-long sabbatical around the world, I will be more than happy to help in making them happen.Your dreams will become my raw materials. Your favorite destinations my territory. Your trust and input my tools. And your lifetime experiences abroad my ultimate goal.
Puerto Vallarta, Mexico; Los Cabos, Mexico; Toronto, Canada; Madrid, Spain; Barcelona, Spain; Germany; Beirut, Lebanon
Culinary, History & Culture, Festivals & Traditions
Mandarin Oriental, Four Seasons, Autograph Collection, St. Regis
Hotel Esencia, Xpu-Há, Mexico
A commercial/academic route I helped to plan for MBA students while I worked for the International Office Affairs of the university I attended. I helped to schedule visits at embassies and consulates, port authorities, 2000's World Expo in Hannover and even the European Central Bank in Frankfurt when the euro had just been launched. It involved visiting 13 cities 5 different countries within 3 weeks. The funniest thing is that I accidentally bumped into friends and acquaintances all the time, whether it was at las Ramblas in Barcelona, at an official visit to The Hague in the Netherlands or by the Eiffel Tower in Paris. Weather made it even more pleasant (summer time). Each day was a feast that involved trying different kinds of beer, food and wine, doing some shopping here and there, along with making new connections and admiring impressive architecture. A true memory for a lifetime, and the kind of memories I enjoy crafting in my clients' minds. I still get to smile every time I think about it.