Meet Travel Advisor Mary Morin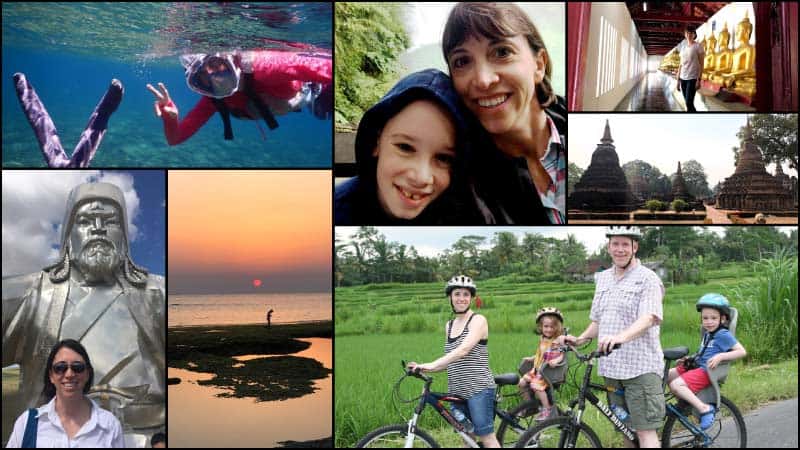 My travel life started when I was 18 and had the opportunity to study abroad in England. The seed was planted, and I took on a career that would pay me to travel and give me some life experience: I joined the U.S. Navy and have spent the last 20 years with them! In that time, I have had the opportunity to live in five other countries and visit over 30 more. Although, my time in the military is coming to an end, my desire to travel and introduce others to travel, is not!
With maturity, and the addition of three children, my travel style has changed from little to no planning/back-packing/hostel-hopping, to AirBnB with friends at resorts, to then having kids and really wanting something more. Those earlier days of travel were fun, but after having been introduced to the catered service a travel advisor provided for me AND my family, there was no going back! My biggest stress became what to pack as opposed to all the other research involved. (Air, hotel, ground transport, visas, scam alerts, what to do, what to see, must try food/drink/experience…) It can be pretty overwhelming. So I wanted to do this to help others really experience the JOY of travel WITHOUT the stress. I partnered with Departure Lounge and Virtuoso since they have the best experiences to offer to guarantee the trip of a lifetime… over and over again! I look forward to helping you on your travel journey!
Thailand
Italy
Japan
Spain
Family Travel
Customized Itineraries
Food & Wine
Adventure
We took our two older kids to Thailand when they were three and four years old. We went with another couple and their three kids as well. We were able to get a deal with Marriott. We stayed at the JW in Sukhumvit which had an amazing rooftop bar, and rooms with floor to ceiling windows in the room and bath area. It was beautiful! We started in Bangkok where we did a day tour of the largest reclining Buddha in the world and the Bangkok Palace. The following day, we went on a river tour to the floating markets. It was so interesting and the kids had a blast!
We flew down to Phuket after a couple of days and stayed at the Marriott resort which was excellent as it had a kids club where the kids played and made crafts during the day while we were able to get massages and enjoy the world famous beaches. (We still have this incredible seashell wind chime that they made there…priceless). We went on a day tour that included a pineapple farm, monkey temple, river rafting on a bamboo raft, and an elephant ride. I thought the kids would have a meltdown given the whole day of traveling and activities at that age, but they didn't! They were engaged the whole time and loved all of the animal interaction! I have since been to Thailand on my own doing health outreach and have learned much more.