Meet Travel Advisor Madeline Steuber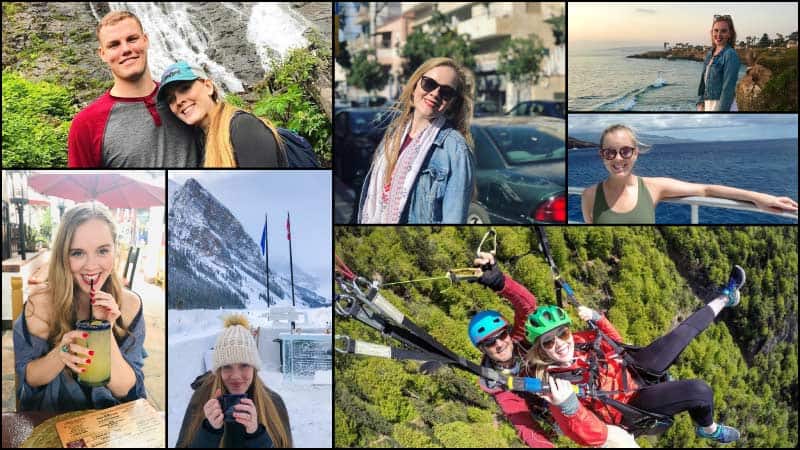 A lover of nature, environmentally friendly practices, and current Alaska resident, Madeline doesn't like to sit still for too long. In the last five years, she has lived in four different cities, including Praha, Czech Republic. In 2017, Madeline entered the legal industry working in corporate management. As a coordinating analyst, she helped run a case team of 20 individuals spanning 10 global jurisdictions. She traveled extensively across Europe and Asia and fell in love with different cultures, and the endless new recipes that followed suit. Her time as a case team manager required her to pore over the details leading up to business trip departures. Every aspect from the preparation memoranda down to the layout of a meeting room was carefully considered. But, after watching her parents run a business for 32 years, her desire to help others, her love of travel, and passion for small businesses motivated her to make a change. In the spring of 2020, Madeline took that experience with her, transitioning to a business owner alongside her mom. Together they co-founded Steuber Travel Group, a family-owned, female-founded, forward-thinking travel company.
As ambitious, driven individuals much like their prospective clients, they know first-hand how busy life can get. At Steuber Travel Group, they have one simple mission: to put time back into their client's day by providing seamless, custom trips.
Czech Republic
Austria
Poland
Banff, Alberta, Canada
Alaska
Customized Itineraries
Food & Wine
Adventure & Outdoors
Culture, History, and Arts
In the winter of 2016, I took my very first weekend trip away from my new home in Praha, Czech Republic. I was traveling with four other girls and four guys, to Vienna, Austria. We wanted to relax, explore, and enjoy ourselves, but on the other hand we did not want to spend our limited time just in Vienna.
Leading up to the group trip, I worked together with a few girls to research the accommodations and transportation. After that, I put together an itinerary for everyone (an old-fashioned word document, not the amazing technology and apps we have now).  It mapped out our daily activities taking into consideration their location in the city and the most efficient way to get there. We didn't want to visit a historical site on the outskirts of town and then travel back into town for lunch, to travel back out of town for a guided tour. We had a favorite coffee shop, which was locally recommended; we bopped over to historical castles and buildings; we had lunch in the open-air market; and then wandered the shopping district at night. We laughed, we got to know each other, all while experiencing a new place. When the trip was over, one of the individuals said, "We're going to travel with you again during our study abroad. What a fun, well-planned weekend." Of course, the people and beautiful places made this one of my favorite trips, but more than that, it was the way we experienced the place that made it memorable. Every trip I have planned for friends and myself since that time, mirrors my first and favorite trip to Vienna, Austria.