Meet Travel Advisor Lynn Yeldell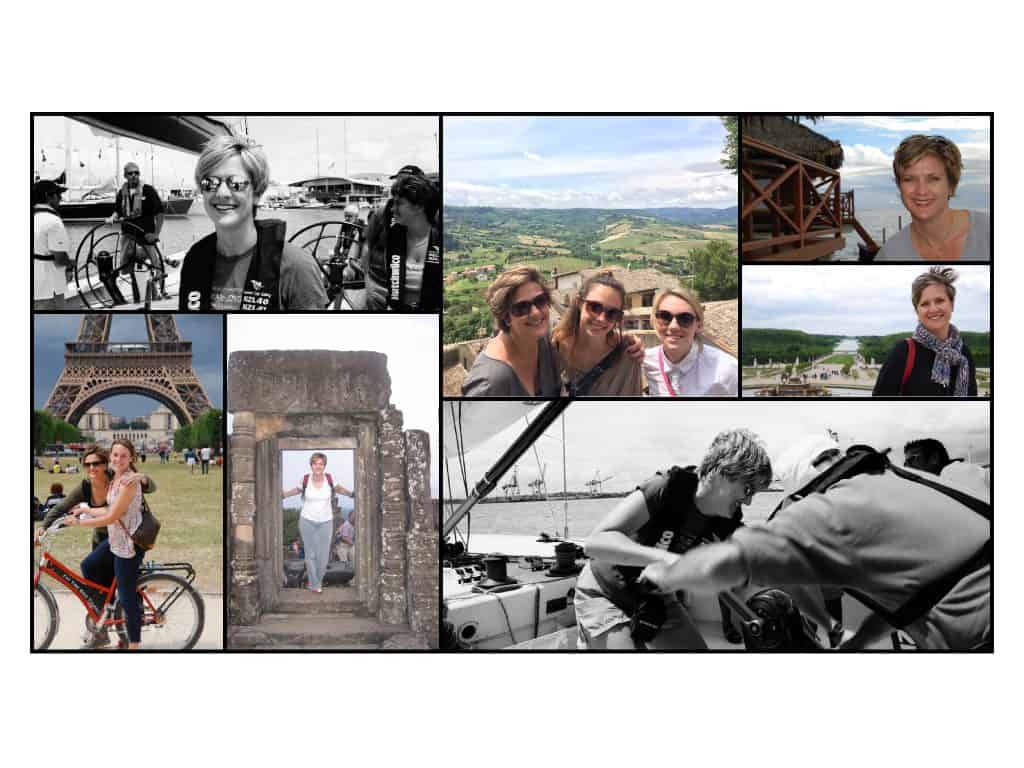 As a native New Orleanian and former French Quarter resident, I love to disappear into the global neighborhoods of my hometown and beyond. My family is deeply rooted in the south with four generations attending The University of Alabama. Good food and storytelling are in my blood and I also know how to "bless your pea-picking little heart" with equal fervor. As a student at The University of Alabama, I served as the first female president of the Student Government Association. I continued my business education at The University of Texas at Austin where I received my MBA concentrating on entrepreneurial studies. Hurricane Katrina, brought me back to Austin Texas which is my current homebase.
Travel is the greatest gift I have given myself and others. Upon their graduation from high school, we gifted my nieces trips to Europe, the first time to leave the country for each. This global exposure and appreciation fundamentally shifted their perspective on life and their worlds once they entered university.
As an active participant in TEDWomen, TEDActive, the Human Rights Campaign, I am passionate about matters of diversity, inclusion and understanding. My non-profit leadership extends to board service on our local NPR stations, KUT & KUTX as well as the Long Center, Austin's premiere performing arts center.
I gobble up meals and exercise with equal enthusiasm as I know that an active lifestyle is essential to keeping balanced at home or on the road. As I am as comfortable in the kitchen as I am in the dining room, I am constantly seeking out new restaurants and dishes that I can try to replicate in my own home "kitchen stadium."
With a background in marketing, I actively share my stories and photographs on various social media channels and blogs. I look forward to sharing these adventures with you and helping create your most wonderful, shareable, memorable experiences for you and yours.
Global Destination, Europe
LGBT, Food & Drink focused, Active & Adventure
Backroads, St. Regis, Four Seasons, Ritz-Carlton, Abercrombie & Kent
Hassler Rome, Windsor Court New Orleans, Cavalieri Hotel, St. Regis San Francisco, Ritz-Carlton Bachelor Gulch, Cavalli Beach House New Zealand, InterContinental Resort & Spa Mo'orea, Hilton Imperial Dubrovnik
Paris with my oldest niece and mother for my niece's high school graduation. Three generations enjoying art, walks, food ultimately influencing my niece to get her degree in Art History and work with the White House Historical Association and the National Parks Foundation.
Rome with my youngest niece including hands-on cooking classes and tours of the coliseum for my sports obsessed family member.
Two solo-trips post graduation – a month and a half in Europe after my high school graduation and a month in Australia after my college graduation.
Biking the Dalmatian Coast of Croatia while sailing and snacking between the islands.
Island hopping in French Polynesia stopping off in Tahiti and Mo'orea staying in overwater motu's where we would swim in and out from our room and traversed the island swimming in the crater of a volcano.
Temple tours throughout Cambodia with the overgrown temple of Ta Prohm, the delicate Banteay Srei and massive Angkor Wat standing out as favorites.
Multiple visits to Singapore shopping Orchard Road, watching Screaming Eagle being served by the glass at the Shangri-La Hotel, dancing at the hottest NYE party in my life (literally and figuratively), and strolling through thousands of orchids.
Adventuring through New Zealand including helping crew an America's Cup boat, standing on glass over 600ft above Aukland, and kayaking the Mahinepua Bay off the top of the North Island.