Meet Travel Advisor Kristen Steuber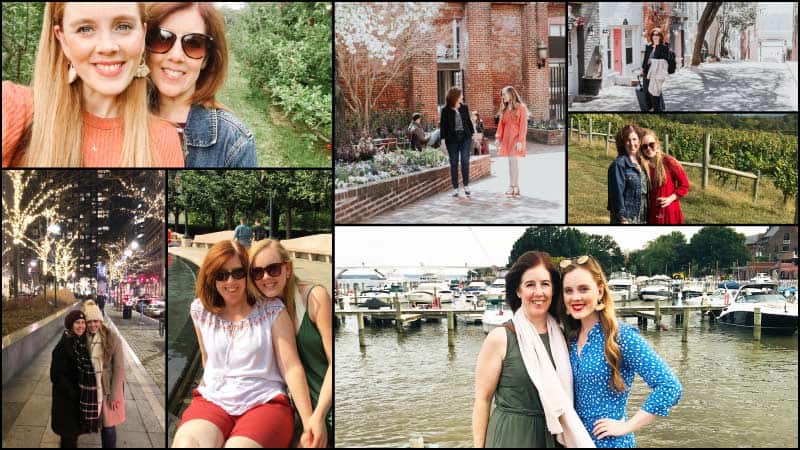 A mother of two and lover of all things travel, Kristen worked in the corporate industry for the first 12 years of her career. She climbed the corporate ladder to Vice President of a medical education company before she decided to transition her career to help her husband run an architecture and design and build company. After a lifetime of travel—for study, for work, for vacation—she decided to use her corporate experience, the skills she honed building a family business, and her passion for adventure, to start a business with her daughter. Together they co-founded Steuber Travel Group: a family-owned, female-founded, forward-thinking travel company.
Inspired to help others feel that same spark and passion for culture they did while experiencing the world, Steuber Travel Group has one simple mission, to put time back into their client's day by providing seamless, custom trips. Let's begin the journey today!
France
Canada
United States
Italy
Family Travel
Educational and historical group trips
Food and Wine
Culture, Art, and History
Learning to speak the French language presented me with the opportunity to visit Paris, which was, and always will be, my favorite city. I became engaged on my favorite trip to this beautiful city. My new fiancé (now husband) and I stayed in a small boutique hotel on the left bank near the Latin Quarter. From there we could explore the neighborhood shops for cheese, bread, and wine that we would enjoy in the nearby Luxembourg Garden. As with most of our trips, we made plans to see the key sights—the Eiffel Tower, the Musee d'Orsay, the Louvre—but also left enough time in our day to wander the side streets and experience the local neighborhood sights and sounds. We enjoyed spectacular French cuisine at exclusive French restaurants, but also found excellent continental cuisine by popping into the local bistros and had wonderful coffee while people watching at the sidewalk cafes. We wandered through the beautiful shops on the Champs-Elysees, but also made some unique purchases from the many boutiques we encountered.
Many years later, I recreated my experience planning my children's first trip to Paris as college students. They too stayed at a boutique hotel in the Latin Quarter, this one with a view of the Eiffel Tower and visited my favorite (and famous) ice cream shop on the Ile St. Louis. While they were able to climb the towers of the Notre Dame Cathedral, they were unable to recreate my experience of walking the parapet and peering over the side to the streets below. After the fire ravaged the beautiful building last year, I was reminded that life is short, and we must experience beautiful places and go on new adventures while we are able.