Meet Kimber Falkinburg—A Departure Lounge Travel Agent in San Antonio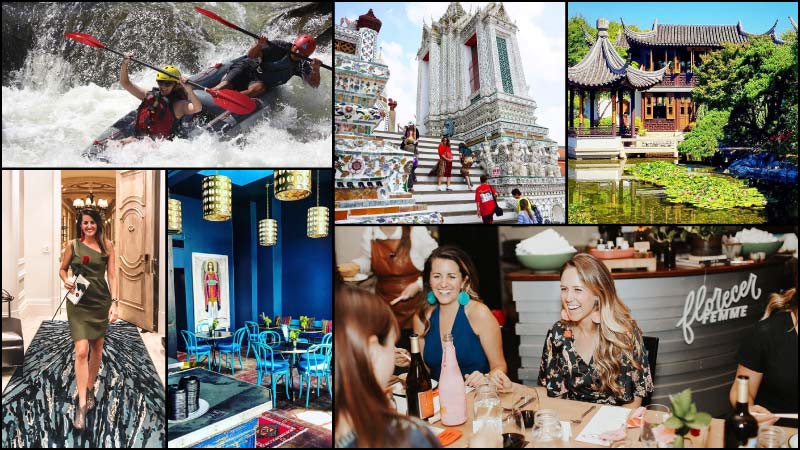 Kimber specializes in luxe vacations with special perks and benefits for her clients, small group trips, solo travel, Texas staycations, and wellness resorts worldwide. Her love for exploration began at a young age but grew into a passion after traveling abroad to more than six countries solo and 49 of the 50 US states (so far!). Knowing she had to turn this passion into a career, she began traveling to more exotic locations to advance her global knowledge. She moved to the luxury leisure market in early 2019, where she now works with Departure Lounge's travel agents in San Antonio, TX.
Kimber's brand, 1977 TRAVEL, is an affiliate of Departure Lounge & Virtuoso. Working with our travel agency in San Antonio, Kimber provides travel inspiration through her personal travel experiences and deep dives into cultural connections through her travels and global partnerships. Her favorite travel memories include glamping in the Moroccan desert, touring Mount Denali by small plane, sipping coffee on the balcony in Cuba, renting a car and driving through France and Italy, swimming the islands of Krabi, and so much more. Kimber can create a highly personalized travel itinerary for you, your family, or your small group and is also one of the first "Virtuoso Wanderlist" certified Travel Advisors in the global luxury travel market!
—
North America + Alaska
Thailand
Morocco
Mexico + Caribbean
Cultural Experiences
Luxury and Custom Itineraries
Adventure + Wellness Travel
Girls Getaways + Solo Female Travel
As an avid explorer of the wonders in this world, it's difficult to choose a "favorite trip". Most recently, I found myself in Morocco on camelback trekking into the Sahara desert where I was met by Bedoin musicians and a tented luxury camp. It was truly a "magical Moroccan" experience and one I highly recommend to travelers!