Meet Travel Advisor Jason Alexander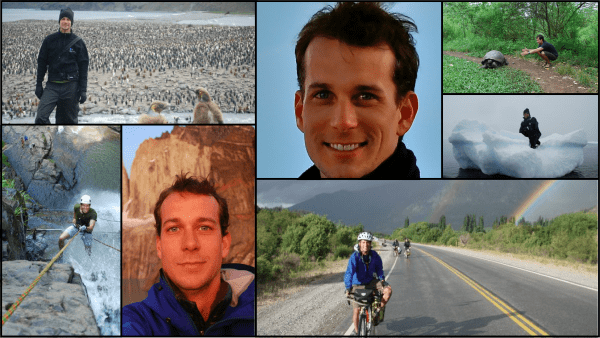 At 21 years old, some friends convinced me to buy an around-the-world ticket. Born and raised in the midwest, I had never left the country before, but was hungry to see the world and experience something different. I flew to Hong Kong, traveled by bus around China for a month and then boarded the world's longest train ride, the Trans-Siberian Express, for a journey across Russia and into Europe. That was it. I was hooked: travel would become, and is still to this day, my passion. Thirsty for more, my next adventure was studying abroad in Ecuador and picking up the Spanish language along the way. With my new-found confidence in travel and language, I decided to serve in the Peace Corps in Central America after I graduated from the University of Nebraska – Lincoln.
Having spent my early years dedicated to travel and studying International Studies, I joined National Geographic/Lindblad Expeditions working on their small fleet of expedition ships. During that time, I traveled to more than 50 countries including Antarctica, Arctic Svalbard and The Galapagos Islands. It was during these five years that I had a window into the most amazing places on our planet and developed a sense of what good travel is, what responsible travel looks like, and how to balance both adventure and authenticity along the way.
In my own travels, I've spent extensive time in South America (Argentina, Chile and Colombia) Africa (South Africa, Uganda and Morocco), Asia (China, Nepal, Bali and Singapore) and Europe (Spain, Italy and Norway). During these trips, I've learned how much I had a knack for — and thoroughly enjoy — finding the best flights, unique accommodations, excursions that take you slightly off the beaten path and the restaurants that serve more than a meal, they serve a culinary experience.
 I currently live in Boulder, Colorado with my wife, where we currently soak in more than 300 days of sunshine a year. When I'm not exploring the mountains of Colorado, you can find me:
Tasting a glass of chianti in Tuscany
Visiting a coffee grower in the highlands of Colombia
Learning to surf in Bali
Bike touring along fjords of Norway
Sitting amongst a family of mountain gorillas in Uganda
I believe travel done right is one of the best forms of education, and at Sonder Travel Group we create customized travel packages that are as unique as your travel needs. We can't wait to help you plan your next adventure.
Africa, South America, Europe
Safaris, Expedition Cruising, European Travel
National Geographic Expeditions, Seabourn, Independently run Boutique hotels
Wild Waters Lodge-Uganda, Fattoria San Martino-Tuscany, Temple Lodge-Bali, National Geographic Explorer
Wine tours in Tuscany, Trekking Annapurna Circuit in Nepal, Coffee Tour in the mountains of Colombia