Meet Travel Advisor Erin McDonald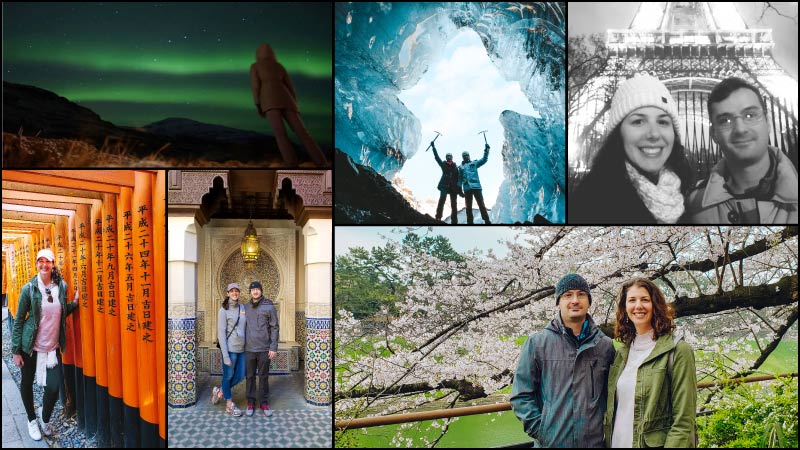 Spending 12 years in the military, I was fortunate to be able to visit many destinations in the world. Now my goal is to revisit all these amazing places but this time spending loads of time really experiencing the culture.
I currently reside in London, UK so I can answer any and all questions on European travel, even providing custom day-by-day itineraries. For our honeymoon, I recently had the pleasure of experiencing a safari in Africa. I spent months researching so please ask me about travel to Africa. I love to share all of the tips/tricks I've learned on optimizing travel in each of these countries, and I look forward to sharing those so you can make the most of your vacation.
Some of my recent favorite travel experiences have been ice caving in Iceland, diving in Maui, going on safari in South African bush country, having sushi under the cherry blossom trees in Japan and driving the entirety of South Island, New Zealand – stopping for wineries and bungee jumping.  Next up is Dubai & the Maldives.
Africa
Indian Ocean (Maldives)
Middle East
Europe
Hawaii
South Pacific (Fiji)
Japan
Disney
Luxury river cruises
Antarctic cruises
Ultimate safari experiences
Romantic getaways (honeymoon, babymoon)
Customized Itineraries
Africa, Africa, Africa! It truly is indescribable to experience a safari (and cage diving with Great White Sharks). I spend most of my time daydreaming where in Africa I would like to go back to next.
Japan during cherry blossom (sakura) season is amazing, but don't discount fall. I've never seen foliage like that anywhere else in the world!
Hawaii during any time of the year; it's hands down my favorite location from the US.
Iceland during winter and summer—Iceland is one of the few places in the world that feels…well, out of this world.
Wizarding World of Harry Potter—I have been seven times and still discover new things each visit.