Meet Travel Advisor Emily Baker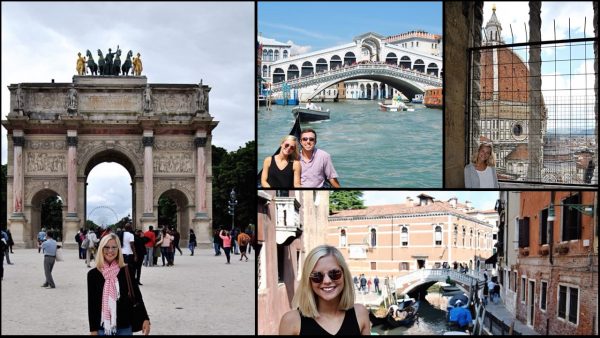 To me, travel is an investment. An investment in yourself, your spouse, family, friends or whoever else you choose to travel with. When you choose to invest in traveling, the benefits can be seen for years after your flight touches down.
As a travel specialist, my strengths are attention to detail and communication. These strengths allow me to connect with my clients to create a thought out and well-designed plan for their trip. I have always had a high standard for excellence which pushes me to go above and beyond for my clients.
My favorite destinations to enjoy are mostly warm and sunny, but that doesn't mean they're all the same! Two of my very favorite sunny places are Nice, in the French Riviera and Cancun, Mexico. These are very different destinations, but both amazing in so many ways!
Romance and Family travel are some of my favorite trips to plan. From honeymoons to cross country family road trips, investing in quality time with your partner and family will always pay off.
Caribbean
Europe
Mexico
US Travel
Customized Itineraries
Romance Travel
Family Travel
Virtuoso
Secrets properties
Palace Resorts
My favorite trip that I have taken so far is the trip my husband and I took to Europe. We had just graduated college and decided to go backpacking through France and Italy. And by backpacking, I mean we essentially put some clothes in a backpack and hopped on a plane. We didn't know where we were going until the day of, but we were thrilled with the idea of creating as much room for serendipity as possible. We landed in Paris, checked into our hostel and immediately immersed ourselves into the culture. This continued as we went through southern France and into Italy. Finally, we ended our trip in Rome and after seeing the Pope kiss a baby, we decided we could go home feeling fulfilled. Jobs and real life awaited us at BNA but those memories we made while traveling will always be a bright spot to think back on. I believe that's what traveling does, it allows us to bring parts of the world home with us and into our daily routines. Helping my clients make their own memories and experiences to bring back home is always my top priority.