Meet Our San Antonio Travel Advisor Craig Sanders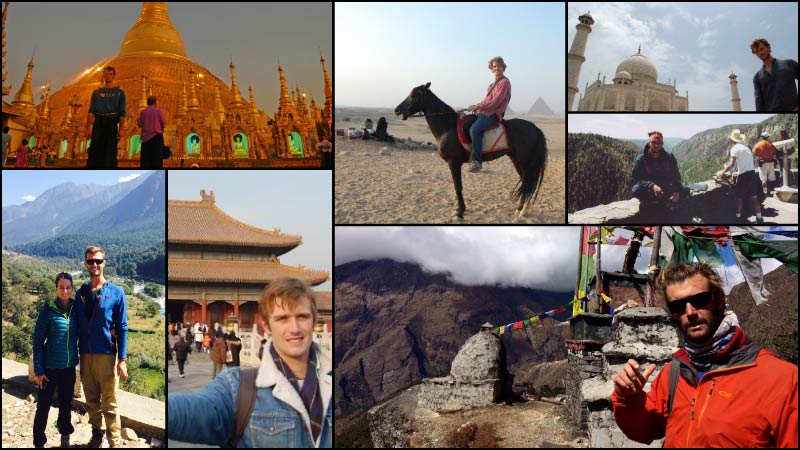 While living in Korea and China as an English teacher I explored as much of Asia as I could. I am also a practitioner of Ashtanga Yoga and teach a primary series class once a week.
These experiences and love for travel go hand in hand with my current role as a travel advisor.  Traveling back roads and back alleys has led me on some great adventures and paid huge dividends in the experiences I remember. I can assist you with a multitude of questions not limited to just where you will stay and how you will get there.
Please reach out and I will be happy to help you plan a fantastic trip whether it be for cultural, adventure, or wellness purposes. I have a great network of DMC's at my fingertips who are on the ground experts in their countries, but I might be able to recommend seeing some sites myself from my own experiences. All of this while maintaining the comfort and standards you desire.
Interested in going to Angkor Wat in Cambodia? It's such a magnificent relic of the past, but have you heard of Beng Mele? Its close to Angkor, has stunning ruins, less crowds, and traveling there takes you through the rural Cambodian country side.
Have your heart set on going to Myanmar and seeing Bagan and Inle Lake? It's true the sunsets over Bagan are breathtaking and the fishermen of Inle Lake will leave you in awe at how they row with their feet, but one of the best memories I cherish from Myanmar was staying over night with farmers in their teakwood homes during a three day trek from Kalaw to Inle.
Has traveling to India been on your bucket list? I absolutely love India. It's magical in so many ways and touches all of the senses. Oasis cities like Udaipur and Jodhpur in Rajasthan have always been top destinations for travelers for good reason, but if you are a little adventurous I might recommend taking a camel trip to the magical for city of Jaisalmer.
Please consider me for your next trip.
South Asia
Southeast Asia
East Asia
Europe
USA
Cultural
Independent travel
Adventure Travel
Yoga / wellness retreats
Golf
Culinary and wine tours
Staying three weeks on a charming Victorian houseboat in Srinagar, India
A one-month ashram stay at Palolem Beach, India studying yoga
Eco kayaking the sea caves in Phuket, Thailand
Riding a bicycle around the Bagan temple site in Myanmar before taking in a magical sunset perched high atop a temple
Being in Hue, Vietnam for Tet celebrations
Ferrying from Patras, Greece to Ancona, Italy
Horseback riding with Gauchos in Argentina
Playing cards with locals while taking The Indian Pacific train from Perth to Sydney, Australia
Feeling like a castaway on multiple camping trips to Fort Jefferson at Dry Tortugas National Park outside of Key West
Horseback riding around the pyramids in Cairo, Egypt
Day hiking the whole Na Pali beach trail on Kauai Island, Hawaii
Shore diving in Taiwan
Wreck diving in Key West
Getting lost in the rows of grapes during a vineyard stay in Beaujolais, France
Trekking the Annapurna and Everest regions of Nepal for 40 days
Taking in mystic Sufi performances in Lahore while backpacking through Pakistan to the Hunza Valley
Spending a day in Kaesong, North Korea.