Meet Travel Advisor  Christy Hibler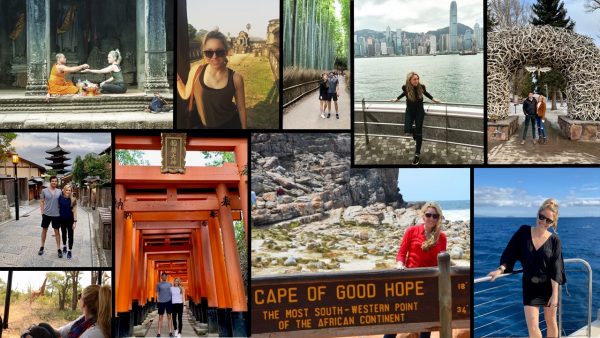 "If you want to go fast, go alone – if you want to go far, go together" – African Proverb
Christy lives by this motto in many elements in her life. She grew up traveling and was raised to have a sense of adventure and curiosity in cultures. She has now explored over 25 countries and is always looking forward to her next destination. Christy has spent time working and studying in Ireland. Her ideal trip has a dose of recreation and adventure but also has down time in a luxurious accommodation. Christy has checked many National Parks off her list – including snowmobiling through Yellowstone and hiking to the bottom of the Grand Canyon. She has been on numerous safaris in Africa and spent the night cruising through Ha Long Bay in Vietnam. Christy has hiked to the highest point in Machu Picchu and sampled the many gelato flavors across Italy. She has enjoyed exploring the hustle and bustle of Tokyo and soared above the fairy chimneys in a hot air balloon in Cappadocia, Turkey.
No trip is too big or too small, too near or too far- Christy believes that you should always have your next trip planned, so adventure always awaits. It would bring Christy so much joy to help you discover and create your next big adventure – Let's go!
Southeast Asia, Africa & Europe
Active / Adventure & Luxury Travel
One of my favorite destinations is Vietnam. Hoi An is the most magical city. I stayed at the most peaceful, luxury resort right on the beach. During the day, we rode bicycles into town and cruised through the f outdoor market. At night we took a bicycle food tour – sampling all of the local veitnamese delicacies – then walked amongst thousands of lanterns which lit up the canals.