Meet Travel Advisor Carl Belles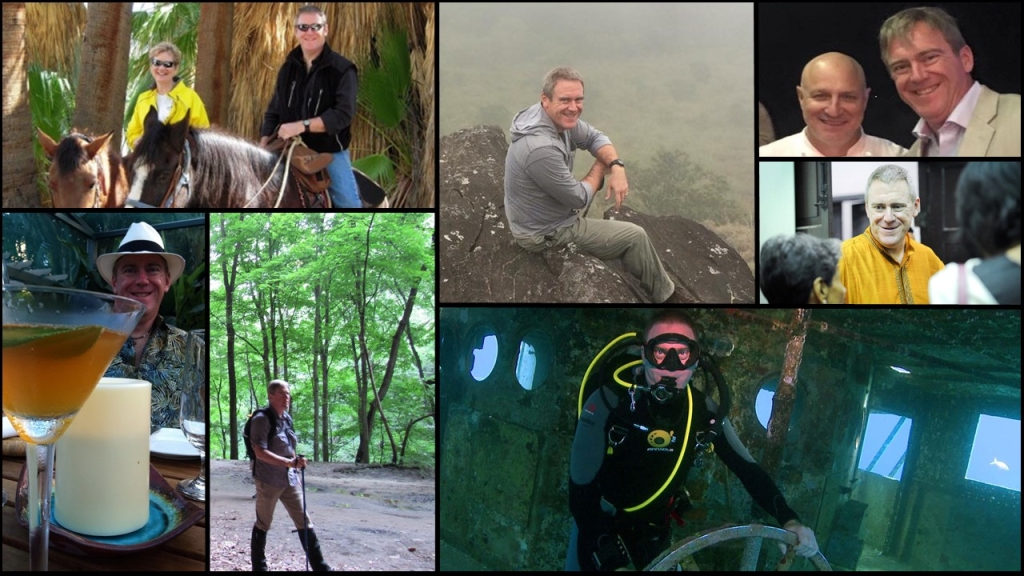 I'm a New Jersey native, long-time resident of Chicago, and newly-minted Floridian.
I have a degree in Mechanical Engineering from Rensselaer Polytechnic Institute, and spent my (former) career in construction and project management.
I'll be using those skills in organization, research, and management of detail to plan trips for you that will be adventurous yet stress-free. Don't sweat the small stuff; that's what I'm here for.
Over the past 20 years, I've been fortunate to have traveled to many corners of the world.
I've stayed at luxurious "grand dame" hotels, and I've sailed on expedition-style ships. My motto has become, "Experience is Luxury;" finding that perfect plate of pasta in Tuscany, cage-diving with great white sharks off the Mexican coast, attending a weekend-long wedding in India, the opportunity to experience places, people, and cultures different from my own has enriched my life beyond measure.
I specialize in the intersection of active, adventurous pursuits with appreciation for the good things in life. Dive a Caribbean reef in the morning, and enjoy a five-course farm-to-table dinner that same evening. Bicycle your way through the French countryside while you visit artisanal wine- and cheese-makers. However it is that you define "adventure," and "luxury," I want to help you plan a trip that will have your friends, family and co-workers saying, "I want to do that, too!"
North and South America, Caribbean, Europe
Adventure Travel, Food & Wine, Diving
Starwood, Marriott, Taj, OneWorld Airlines, Un-Cruise
Peninsula Hong Kong; La Bandita Townhouse, Pienza Tuscany; Sunset House, Grand Cayman
Cage-diving with Great White Sharks off the Pacific coast of Mexico; a week-long hiking tour of Tuscany during harvest season; a weekend in coffee country in Coorg, India. It's a stunningly beautiful part of the world; our five-star, 20th wedding anniversary in Hong Kong exploring the cuisine and the culture.