Meet Travel Advisor Caitlyn Gambino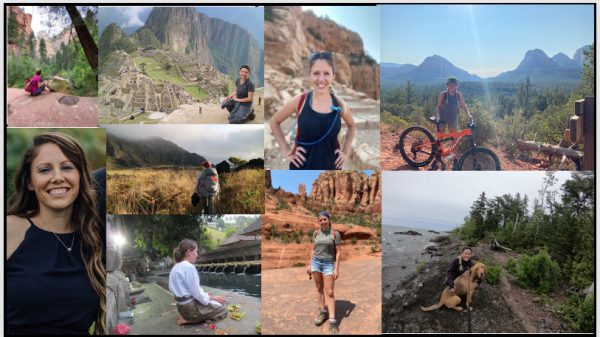 I started in the travel industry in 2013 and haven't looked back! Since then, I've traveled to 30 countries and continue to travel as regularly as possible to bring clients the firsthand knowledge and insider info that's so valuable in today's world.
I specialize in immersive, experiential travel and love to help clients get out into nature, the outdoors, and make a personal connection with a destination. I love guiding you outside your comfort zone and mindfully through your perceived risks so you can have experiences you never believed were realistic or attainable. If you have an iconic hike on your list, are embarking on your first ever solo trip, or want to experience a yoga retreat in an exotic destination, I'm your girl!
Personally, I love hiking, camping, trying new foods, wine, my dog, reading, and arts and crafts. Let's chat over a glass of wine and get to know each other!
South America
Southeast Asia
New Zealand
Mexico/Caribbean
Southern Europe
US/Canada
London & the UK
River Cruising
Active/Adventure Travel
Start-anew-moons (travel after a divorce)
Solo Travel
Honeymoons
Off the Beaten Path
Girls/Guys Getaways
In 2015, I nervously embarked on my first ever solo travel adventure. Not only was I going alone for the first time, but I was going to BALI, which is practically on the complete opposite side of the world. To be frank, I was terrified. When I arrived at the yoga retreat center, however, I was immediately at ease. The people and atmosphere in Bali are so friendly and relaxed. It didn't take long for me to realize there wasn't anything to be afraid of. I spent a week in pure bliss, exploring Balinese culture, meeting new people, and becoming more in-tune with myself than I'd ever been before.
When I returned home, I wanted to carry that feeling of self-awareness and focus into my everyday life. That's when I decided to start a travel blog called AUMTHEWORLD, which eventually morphed into the travel agency – Aum Journeys! It's now my mission to help others overcome their fears and allow travel to change them too.