Meet Austin Travel Advisor Becca Hensley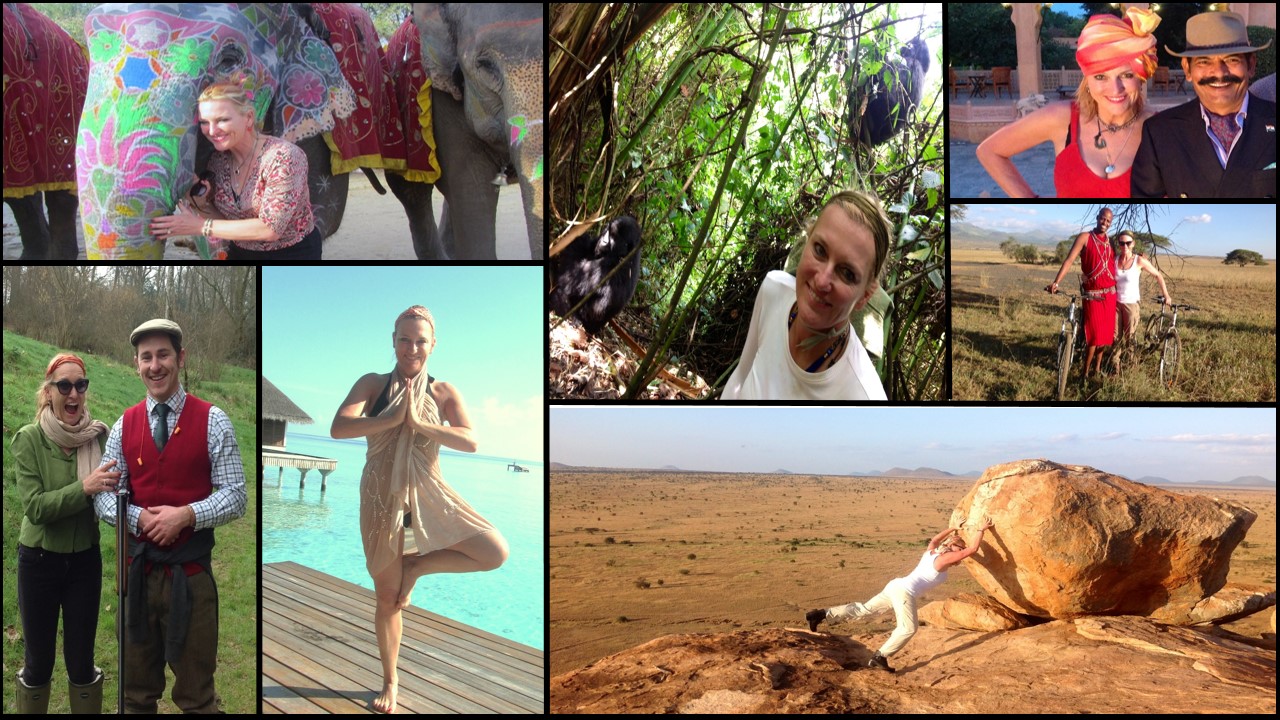 You've seen her work in major magazines and the world's top newspapers. A-list travel writer, Austin travel agent, Becca Hensley is a globetrotting bon vivant with an expertise in food, wine, romance, art-oriented trips and fitness forays.
A luxury aficionado, she has dined in nearly a hundred Michelin-starred restaurants, slept in the world's top hotels, partaken of the most up market resort's posh amenities, and been to more than 120 countries—visiting most of them more than once. In Paris alone, she's enjoyed fifty distinct hotels. A train traveler, first class flyer, a mother who has taken her children in tow, she knows how to navigate the earth in style.
A shopping and fashion expert, she can send you to the best boutiques in the world, knows where to take you for a hand-sewn sari in India or a bespoke suite in Hong Kong.
A yogi, she's practiced in the shadow of the Taj Mahal, atop a paddle board in Mexico, on a pier in the Maldives and overlooking the King's Vally in Bali's evocative Ubud.
As a wine aficionado, she has relationships with winery owners from New Zealand to Spain. She suggests biking through the vineyards in Burgundy or along Germany's Riesling rich Mosel River.
She'll tell you about her treks with Micato Safaris in India, her rambles through Africa (including trekking with the elusive silver back gorillas in Rwanda), and her lazy days on Fijiian private island resorts.
A duffer, she takes golf lessons wherever she goes—even in Scotland's revered St. Andrews.
A biker, she's pedaled the most famous circuits in Austria, Germany, Spain and France.
An art buff, she attends the world's best art fairs. Find her skiing in St Moritz and hiking the Santiago Compostela Trail in Spain.
And now, as a travel advisor in Austin, exclusive to Departure Lounge, a travel agency in Austin Texas, she will open her little black book for you. Her esteemed clients are the ones who have hit the highlights already, but want to dig deeper for transforming experiences. Ready to book your trip, Becca will share her stories, and years of gleaned knowledge. She'll plan vacations, honeymoons, wine tasting excursions, shopping trips, family forays, and romantic getaways for 20 esteemed clients annually.  She is also an outstanding spa specialist.  A contributing editor at Insiders Guide to Spas, Becca has written about the spa industry for more than two decades. Her vast knowledge on where to go to decompress, unravel the knots, experience yoga retreats and recharge ensures you find the right place to retreat.
Europe (especially Italy, Spain, Austria, France, Germany, Sweden, Ireland), UK, India, South America, Africa, Mexico and South America, Yunnan China, South Pacific, New Zealand, Thailand
Luxury, spa getaways, honeymoon, food and wine travel, family, cycling and hiking adventures, bespoke outfitter firsthand experience.
Micato, Abercrombie & Kent, Lindblad, Relais Chateaux, Ritz-Carlton, Four Seasons, Oberoi, Taj, Jumeirah
Short List: Segera Retreat, Oberoi Amarvilas, Gataad Palace, Royal Malewane, Beau Rivage Palace, Four Seasons Paris, Hotel Maria Cristina in San Sebastian, Hotel Cipriani in Venice, Grand Hotel in Stockholm, Hotel Martinez in Cannes, Carlton Hotel in St. Moritz, Sacher Hotel in Vienna.
Micato Safari adventures to India and Micato's bespoke trips to Africa because of the VIP attention, high end hotels, exceptional guides and authentic experiences.
Amazing! Magical! Experience of a lifetime! It was so wonderful… hard to put into words, the people in Moorea are so kind and Bora Bora is soooo beautiful it is surreal. We snorkeled so much, I have an amazing tan, swam with the stingrays and sharks…. Just incredible. I cannot thank you enough for your help!!