Meet Travel Advisor Allyson Owens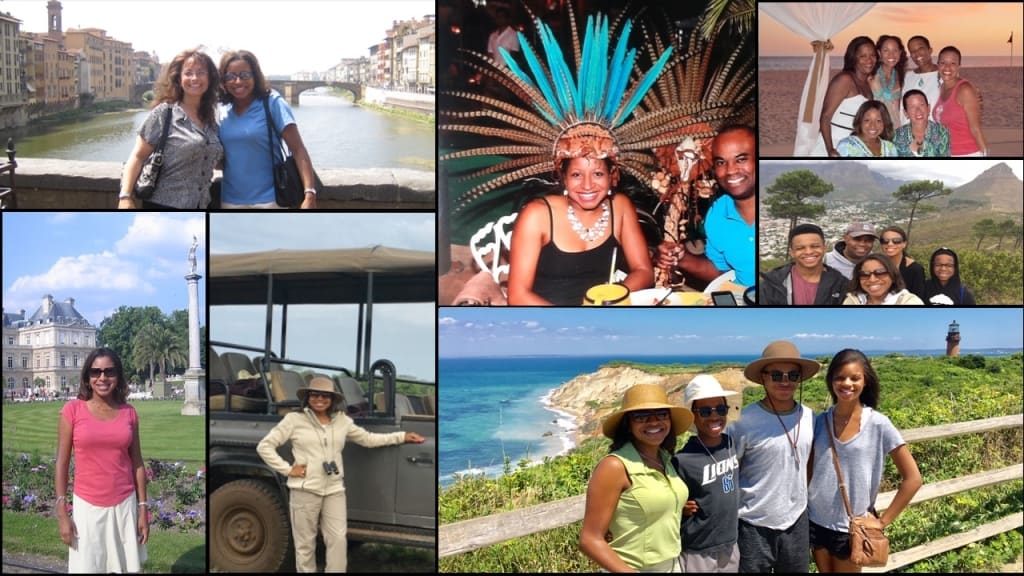 Traveling is my passion; experiencing different cultures, my resolve. I receive immense pleasure from helping others craft the best travel experience they can imagine . . . and then some! I have been planning trips for family and friends and experiencing the joy of travel for more than 25 years. I have traveled to 25 countries and territories, and 35 of the 50 United States. I have planned domestic and international trips for travelers as young as 3 and as seasoned as 83. I have traveled through the years with my children and believe it is a terrific way to expand their horizons; exposing them to other cultures to help them learn and appreciate the uniqueness of others. I pride myself on thorough research of a destination and being an informed and connected global citizen.
After successfully practicing business law for more than 15 years, I decided to pursue my passion and help others with their travel goals. By investing time getting to know and understand my clients and their travel needs, I can provide an array of travel services that are uniquely suited and selected for each client. Having planned international and domestic romantic retreats for couples, family vacations, girlfriend getaways, active adventures for guys, group travel, intergenerational trips, educational tours, and cultural travel experiences, I am ready, willing and able to get you traveling as you desire. Let me take the stress out of your travel planning, and take care of all the details so you can start relaxing long before your trip begins. Whether you are seeking refuge on an African safari with a group of friends, a quaint river cruise down the Danube, quality family time or a cultural education trip, I can help you create a travel experience you will never forget.
Africa, Caribbean, Italy and France
Family Vacations, Girlfriend Getaways, Group Travel, Cultural Travel, Educational Travel
Four Seasons, Ritz Carlton, Marriott, luxury villa and home rentals
We traveled as a family in early 2016 to South Africa, first on safari in the North West Province, then spent time in Cape Town. We had the incredible privilege to engage families in townships in Cape Town and connect with citizens serving their communities there. It was the most enriching family trip we have taken, and we look forward to our return.