Meet Alexis Landrum at Our Travel Agency in San Antonio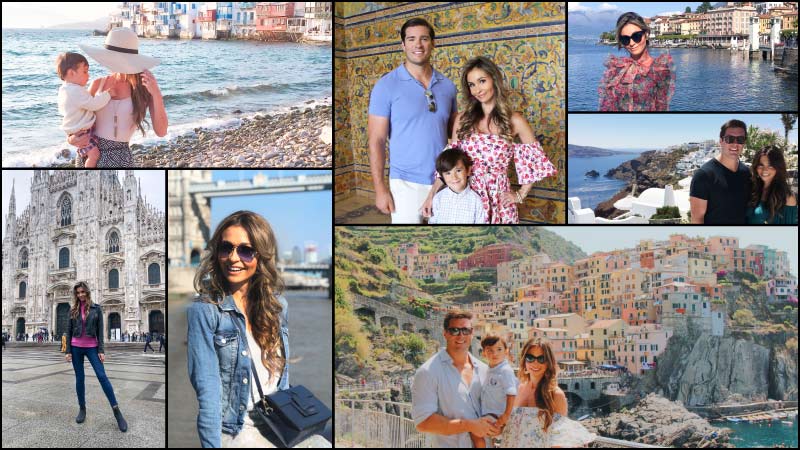 From a young age I fell in love with travel. My multicultural background meant traveling around the world to visit family and friends. From sipping hot chocolate in Heidelberg, Germany at the Christmas Markets to dinner on a private/exclusive island in the middle of the Koro Sea, my love for experiencing new things has shaped me.
Through my personal experiences and established relationships in the travel/hospitality industry, I can create extraordinary vacations based on your specific needs. My premier planning services let you travel the world with ease with bespoke itineraries. For the past 13 years, I have been planning luxury custom global experiences for myself and others.
I began my career in broadcast journalism working in NYC and later transferred to my home state of Texas.  My husband didn't even have a passport until our honeymoon and he received his first stamp from Fiji.  We have traveled the world together, from hiking the mountains of Cinque Terre, Italy, to enjoying the magical sunsets in Santorini to sipping Champagne in Portofino. But sometimes vacations don't go as planned. While visiting Venice with our kids it snowed for the first time in 50 years, talk about something we weren't expecting.  But due to my experience and European travel knowledge I was able to facilitate our changing needs gracefully and keep everyone happy.
Being able to help someone see the world and to be part of that process, made me fall in love with travel on a different spectrum. As an advisor at Departure Lounge's travel agency in San Antonio, I am here to help you have a global experience of a lifetime without the worry and stress that can be paired with travel preparation.  Having visited Europe over 12 times and living abroad many summers, I can plan the trip you desire.
Europe (Italy, Greece, France, Spain, England, Germany, Switzerland)
The Caribbean
Hawaii
United States
Custom Experiences
Honeymoons
Family, Couple and Group Travel
European Beaches, Historic Landmarks, European Christmas Markets
Spa/Retreats
Cultural
I have been to Europe much more often than anywhere else because every time I go, I consistently have a beautiful experience.  I have been during all four seasons, traveled in luxury, stayed at villas, driven, taken trains and flown and loved every minute of it.  Inevitably, I am so smitten with my previous vacation, my favorite trip always becomes the last one that I have been on.
Recently my husband and I traveled to Lake Garda, Italy and we stayed in a grand palace, built in 1898, that was converted into an exclusive hotel. The hotel is located in Sirmione, a town located on a peninsula in the lake, and to get to our destination, our driver took us under the archways of a castle built in the 14th century, through the narrow streets of the town and across the vast gardens of the estate.  Later we explored the area and came across one of the most heavenly churches nestled high in the mountains of Italy. As you travel down the winding roads to the church, Madonna della Corona appears around the side of the mountain like it is floating in the sky.  The church has three man made walls and the 4th wall and alter is actually the cliff side.
After the church, we drove the winding roads of Strada Della Forna to Limone sul Garda, a town where they grow lemons and the residents often live to an age over 100 due to their diet and genetic traits of the area.  We also enjoyed visiting Lake Como and stayed at a luxurious villa with breathtaking views.  On Lake Como, we took the funicular up to the lighthouse at the top of the mountain, lunched at Villa de Este and took a day trip to Bellagio.  At the end of the trip we spent some time in Lugano, Switzerland and had a fun night on the town. I try to capture as many moments like the ones we experienced on that vacation and experienced things that I will never forget.