Meet Travel Advisor Alex Ironside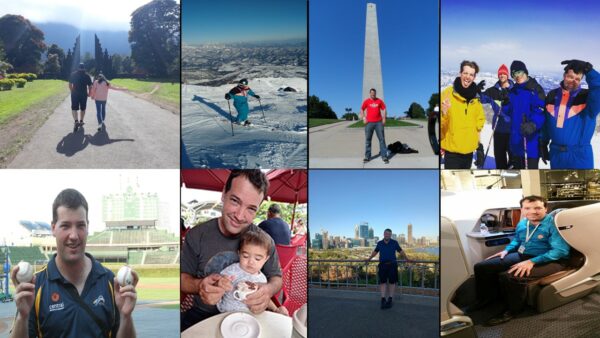 Hi my name is Alex, I'm an Australian and grew up in sunny Western Australia. From a young age I knew I wanted to travel the world. I got my first opportunity to travel when I went back to my father's birthplace of Singapore. Then it was off working in various parts of my own country (Australia) exploring Sydney, Melbourne, Brisbane, Adelaide and Tasmania but still I don't think there is anywhere better than Perth (we have much better weather).
In my early 20s it was time for me to really see the big wide world, I took some jobs working on summer camps throughout the USA in various places. This, along with some connections I made through local baseball circles, I was able to visit the majority of the USA. Then it was off to the UK to work there for about a year where I was able to see the UK and parts of Europe.
When I finally got back home from my long travels, I still found myself wanting to travel at every opportunity I could, which meant taking long weekends away to Bali, booking frequent trips to different Asian and sometimes European cities where I have seen incredible places like Bangkok and Phuket in Thailand and Berlin in Germany to name a few. I would frequently use all vacation leave to go skiing in Australia, New Zealand and Japan.
Then I finally met my wife while travelling of course! My wife is Indonesian, so Bali is quite quickly becoming a second home! Then not only did it become planning travel for me it also became a planning exercise for 2 people and then soon 2 adults and a couple of young children. Young kids have not stopped us from travelling still making frequent trips back to Indonesia and still planning trips further abroad. Up next is another ski trip – maybe Georgia or South America or Colorado or maybe even somewhere like Iran…
What can you expect from me. World class service and destination knowledge I plan and design travel itineraries for people from all walks of life whether it's a round world journey or bucket list luxury adventure together with my experience with the backing of the Departure Lounge travel group your journey will be a trip of a lifetime!
Australia – All States and Territories but specifically by home state of WA.
The UK and Europe – Norway and Germany in particular and river cruising.
Asia – Bali/Indonesia – My wife's home deck and our 2nd home.
Asia other – Thailand, Singapore, Philippines.
Family Travel
Luxury Travel including private jet trips and bespoke itineraries.
Active Travel
Ski Trips
Golf Trips – For Golfers booked by a golf tragic.
Sports Travel – for players, groups and spectators.
Bali Handara – This place does not get mentioned nearly enough as it should – although the Hadara gates are one of the most photographed places in Bali
Club Med both Sun and Ski
Abercrombie & Kent.
Nozawa Onsen
Well I guess I have to say meeting my wife in Bali – honestly there is so much to do in Bali my favorite things to do (other than Golf) is to visit the Monkey Forest, go to GWK and do a cooking class and staying at least for 1 night at Bali Handara – If my wife lets me play golf even better
Anywhere where golf is being played
Going Skiing – my favorite place to ski is Nozawa Onsen Japan"