Meet Travel Advisor Tiffany Ellis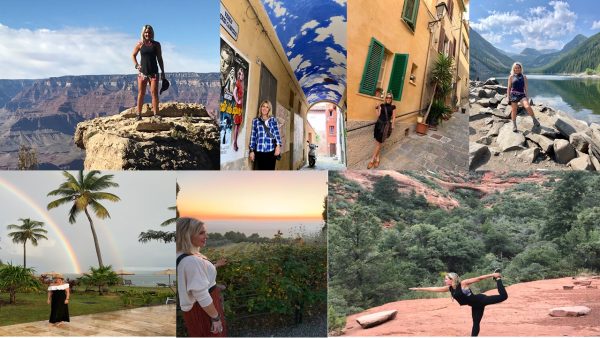 For as long as I can remember, I have been fascinated by other cultures. They offered me ways to embrace and experience life outside of a familiar context. When I created space to explore the world, I learned by seeing life from a different perspective. Travel is transformative, leaving our hearts full and satisfied after each experience. Yet, it can be difficult and overwhelming to organize; that is where I come in.
My goal is to organize all of the details of your trip so that you can focus on making unforgettable memories with the people you love most. You can have the peace of mind that if something unexpected happens along the way, you have immediate contact with a real person who will act on your behalf. The current travel environment is dynamic, meaning you need someone who knows the business inside and out so that you don't have to. I offer handcrafted, personalized, and professional service from first contact to journey's end.
If you can dream it, I can plan it.
Before getting into leisure travel, I worked as a National Sales Manager for Visit Baton Rouge Convention and Visitors Bureau. I was responsible for bringing conferences and conventions to the city. The transition from meetings and conventions to leisure travel is incredibly different and much more fun! It's a lesson in geography, and I get to learn about all the beautiful countries, cities and islands around the world. It's a challenging navigation sometimes, (#thanksCOVID), but I don't want to do anything else. I am a globetrotter knowing a little about a lot of places. My knowledge extends into cruising and yacht sailings along with a love for sustainable and wellness travel.
Mexico
Caribbean
Central America
Luxury Expedition cruising
Independent Itineraries
River Cruising
Milestone Travel, (Honeymoon, Anniversary, Celebrations)
Multi-Generational
Small Group Retreats
There are so many amazing places in this world, it's really hard to choose! I love Italy. I love it's diverse regions and rich history. I also like the simplicity of Montana. That's what I love about travel, you can experience a unique cultural prospective just about anywhere you go.