Meet Travel Advisor Heather Herbert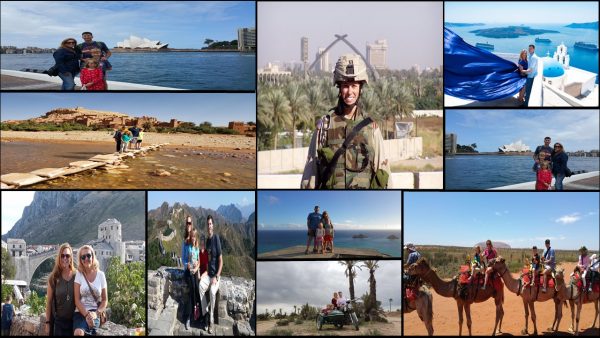 From Baghdad to Bosnia to Beijing, my military career introduced me to people, places, and experiences outside what I would have enjoyed on my own. As your travel advisor, it is important to me to help you locate those once in a lifetime opportunities that would be difficult to find without the help of a well-travelled professional. I am passionate about sharing my travel knowledge and insider tips and tricks to create the best experience possible for you!
Due to my unique background, I have spent years in different locations learning about the people, geography, and hospitality in ways only a local can. I experienced the transportation, food, and adventure with small children and visiting grandparents. With that knowledge I want to help you craft the bespoke experience that you will be talking about for decades whether it involves food, wine, private access, animal experiences, or having tea with a Geisha…I can make it happen because I've done it for my family and clients in the past.
Your preferences, interests, hobbies, concerns are all important to me and I look forward to getting to know you and crafting your next adventure!
NCL Haven on the Breakaway and Jewel class ships
Hawaii
Australia
Japan
Taiwan
Morocco
Italy
Bespoke US road trips
Bespoke Cruise Experiences
Multi-Generational Trips
Girls Getaways
Multi-stop trips to Hawaii/Australia/the Far East
Active/Adventure/Scuba
NCL Haven on the Breakaway and Jewel class ships
Four Seasons Maui at Wailea
The Inn at Little Washington, Virginia
Royal Mansour, Marrakesh
Bespoke 10 night Mediterranean cruise
Hiking the Great Wall
Swimming with giant manta rays on the Big Island
Interacting with koalas and kangaroos in Brisbane
Kyoto, Japan