Meet Travel Advisor Denise Reid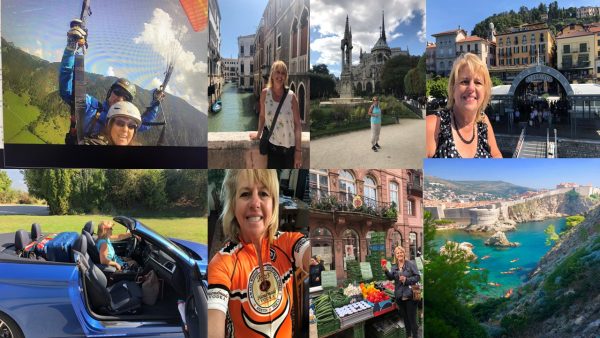 Keith Waldon with Departure Lounge introduced me to his travel Agency when he built his first Departure Lounge, and I assisted him in getting his building permits and city approvals. Since then, I have followed his Departure Lounge growth and I'm glad to now be part of it. Learning what Virtuoso and their partners can do with their connections around the world is motivation for me to become involved even more.
I have traveled to Vancouver, Seattle, Toronto, Quebec City, Cancun, Costa Rica, Venice, Barcelona, Bourdeaux, Florence, Paris, Munich, Austria, Croatia, Bosnia-Herzegovina, Bologna, and more. I've had 2 BMW European Deliveries where I picked up my new car from the Munich BMW factory and drove to Prague, throughout Europe including Vienna, Innsbruck, Lake Como, Zurich, Bavarian Germany and back to Munich.
Long distance Bicycling has been a passion for me, the longest trip was a 6-day trip from San Diego up through the mountains of southern California, to circle back down the coast to the Mexico border before celebrating our San Diego return.
I look forward to being able to help others travel and enjoy the world!
[destination info here]
[types of travel this advisor plans goes here]
[travel brands go here]
[favorite properties go here]
[favorite trips go here]