Meet Travel Advisor Abigail Hand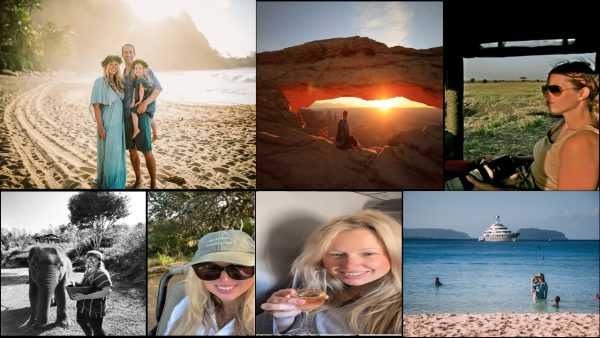 I've been in love with travel my whole life…. we even gave our daughter the middle name Adventure (really)! So this venture, it's really an ode to her and all that I dream for her.
I am insanely lucky to have been with the love of my life for the past 19 years even though I am only 36. My top advice for picking a life partner is to travel with them first….if you travel well—you can do life together.
Family is everything to me….and after being diagnosed with a rare cancer in 2020 it gave me a whole new perspective on life. There are no guarantees, tomorrow isn't promised. I try to inspire and encourage my clients and friends to live life NOW! Take that trip. YOLO has a whole new meaning for me.
My favorite international destinations so far have been: Turkey, Kenya, South Africa, Thailand, Vanuatu and New Zealand. Domestically I have a soft spot for Kauai, Utah, Alaska and Santa Barbara.
I love planning luxury bucket list travel with families in mind. I also specialize in safaris, couples getaways, honeymoons, mom getaways as well as trips with friends.
[destination info here]
[types of travel this advisor plans goes here]
[travel brands go here]
[favorite properties go here]
[favorite trips go here]