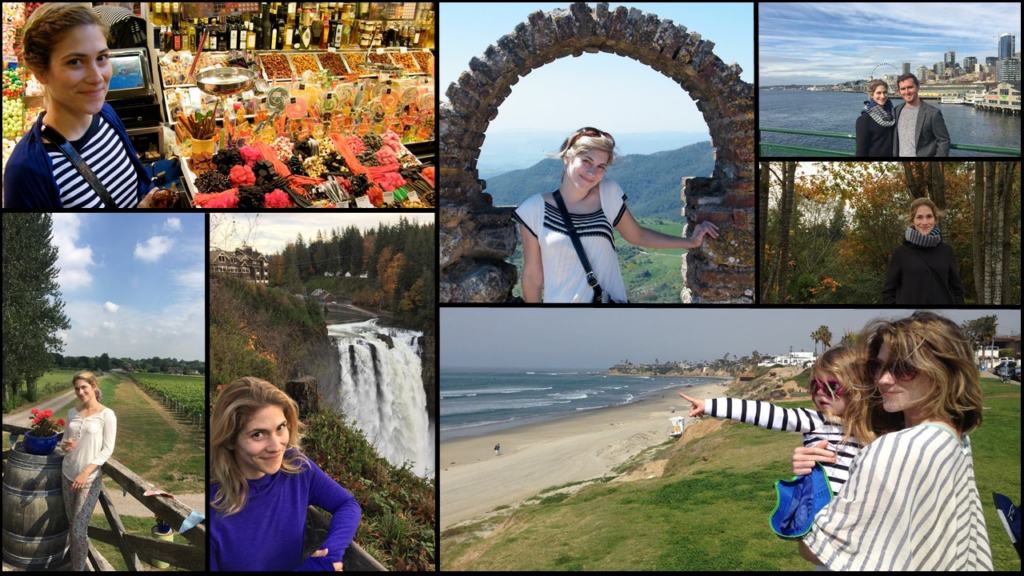 I didn't get on my first airplane until two weeks after graduating from high school. I was 18 years old and my first plane ride took me all the way to Ireland, where I was officially bitten by the travel bug. I'm inordinately proud that my two children got their passports before the age of two and incorporating travel into their lives is extremely important to me. I love to plan family travel, especially for young families, because I know firsthand that there's a balance to be struck in multi-generational trips and the experiences and memories that result are irreplaceable.
After my adventures in Ireland, I returned stateside to study children's literature at the University of Virginia (my favorite itinerary: sites of classic children's books in England!).
I spent several years working in the art world in New York City before completing a master's degree in art history at UT Austin. Admittedly my degree was mostly an excuse to travel to the great museums of the world and spend some time living in Germany. After graduating and settling in Austin, Texas, I began working in the nonprofit world and I rely on my professional experience in nonprofit event planning to arrange the many moving pieces that comprise a great trip. I also took up yoga, running, and fitness with a passion. I've been teaching fitness classes for almost 10 years and I love to incorporate wellness into travel plans. I've even designed a few plans for my gym to show participants how to exercise without weights so they can take the workout with them when they travel!
Since my husband, Hutch Hill, has worked in the wine industry for more than a decade, I've had the great luxury of tagging along for several wine tasting trips both domestically and abroad. Those trips inspired us to launch our travel company, Uncharted Territories, with a special focus on emerging wine regions around the world. There are amazing things happening in wine and food and we'd love to introduce you to the producers we've been fortunate enough to befriend. For me, researching and planning travel has always been half of the fun.
Europe and the UK, especially England, Ireland, Scotland, France, Italy, Germany, the Netherlands, Belgium, Spain, and the Czech Republic / New Zealand & Australia / US wine country, especially Oregon, Washington, Virginia, Texas, and California
Wine, Beer, Cider & Spirits Tasting; Epicurean; Yoga, Health & Wellness; Family Travel
Rocco Forte, Four Seasons, Belmond, Hilton, Starwood, boutique and vineyard stays
Brown's Hotel–the English Tea Room can't be beat!
One of my most memorable trips was a day trip from Spain across the Strait of Gibraltar into Morocco. High winds prevented all of the ferries from crossing back, so we took refuge in the lovely El Minzah Hotel. I'll also never forget walking through vineyards in Sussex, England, while the winemaker pointed out the neighboring pheasant field where nobility still raise birds for game.