Meet Travel Advisor Katie Pulido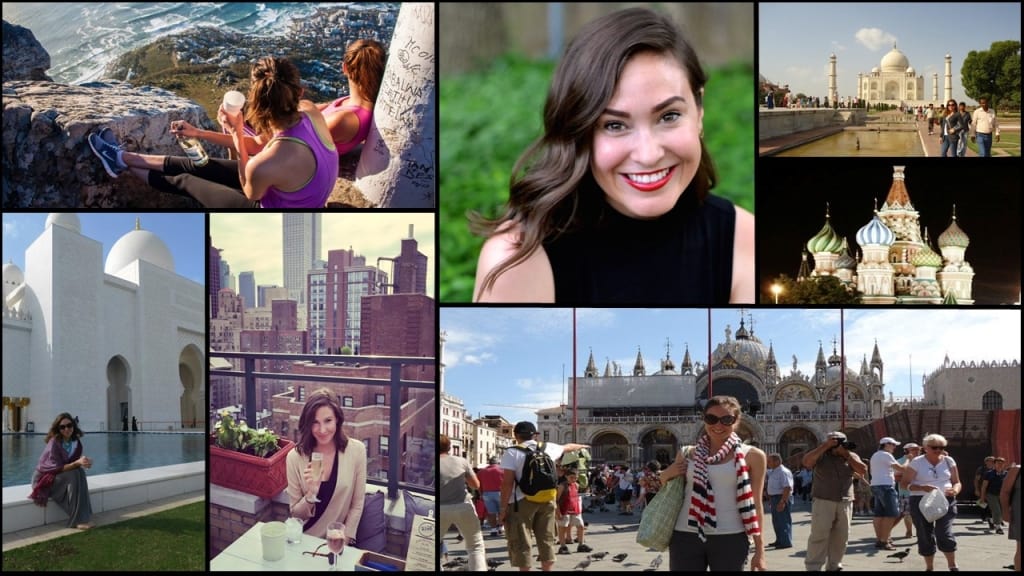 As the daughter of a former flight attendant, it is easy to see why travel has been a cornerstone of my life. From a very young age, I would send off for travel brochures, make a budget, and raise money for my trips by babysitting, walking dogs, and raking leaves for the neighbors. We did all the usual American-style travel when I was a kid—the Bahamas, Mexico, and US—so when I went off to college, it didn't take long for me to plan my first International trip.
Almost immediately after graduating from college as a 20-something girl from a suburban town in Texas, I boarded a one-way flight and headed off to study in London. This was the beginning of nearly a decade of living abroad and traveling the world. I was eager to experience more than the town I grew up in.
From London, I moved to Amsterdam, where the standard 5-week vacation policy allowed me the opportunity to explore Europe at will; but pretty soon even that wasn't enough. So after three years, I put all my things in storage, minus what I could fit in my rucksack, and began chasing the sun. I traveled around the world for a year and made multiple stops in various destinations throughout Europe, India, Southeast Asia and the US.
Along my journey, I met a flight attendant during a stop in India. Within minutes of chatting, she suggested I apply for Etihad Airways. It was at that moment I decided that instead of escaping work to travel, I would make travel my work. I traveled for three and a half years with the airline and gained many invaluable experiences.
Last year, I lived in Colombia for several months to pursue a long-time goal of learning Spanish and becoming immersed in Latin culture. I also lived in Vancouver last summer and completed a yoga teacher training, another item on my bucket list. I made these decisions not only to have a better understanding of myself, but also to deepen my understanding of the world and experience new places.
 Today, I help people have the kind of perspective-changing travel experiences that made me want to keep exploring more of the world. I now have networks of people all over the world to help make any trip special and provide a local experience, not just the routes and sites the typical tourist sees.
Through my personal contacts and my connection with the Virtuoso travel network, you will get to experience places like the locals do, while still having an entire team of travel experts to troubleshoot and support you during your trip. It's all the reassurance of a tour with the independence and flexibility you need to satisfy your natural curiosity anyplace you go.
Book your next trip with me and we can start making the world a bit smaller, one trip at a time.
South Africa, UAE, Canada, Southeast Asia, Mexico, Europe, South America, and New Zealand
Sustainable, Epicurean, Honeymoon, Yoga, Health & Wellness
Six Senses, Belmond, Small Luxury Hotels, Anantara, Fairmont
Hacienda Temozon- Merida, Mexico, Les Sources de Caudalie- Bordeaux, France and Six Senses- Duoro Valley, Portugal
Cape Town, South Africa has everything to offer; beautiful sunsets, beaches, hiking, and incredible food and wine. I stayed in Camp's Bay just under the 12 apostles. All in all, excellent value for money. It will definitely be a place I return to again and again.