Meet Travel Advisor Hutch Hill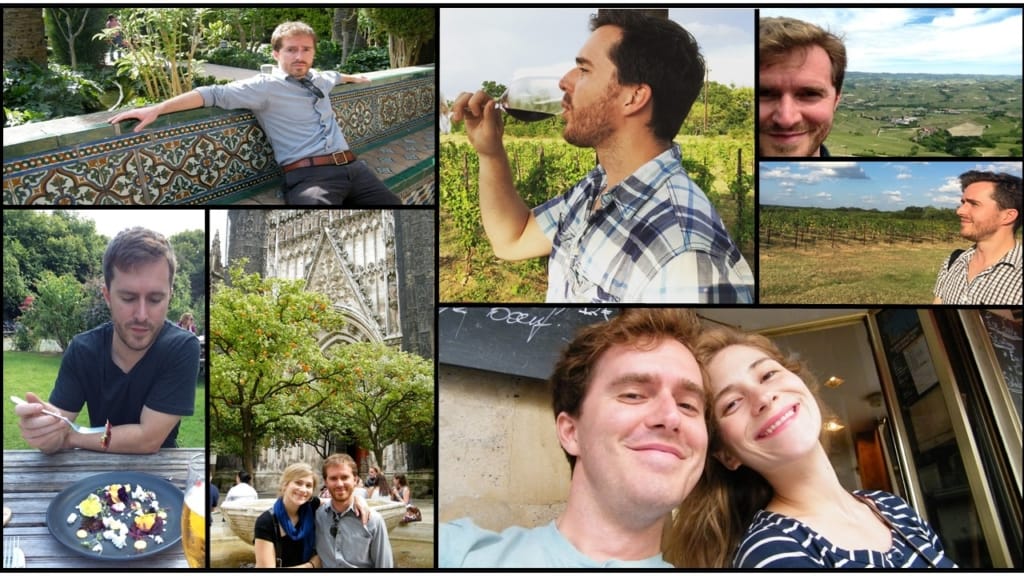 I went to Sarah Lawrence College to study literature, and spent a year studying in London and in France. Next I spent some knockabout years in New York City enjoying misadventures in children's publishing by day, and a disreputable rock 'n roll band at night. Sometime later, while on a spiritual quest to New Zealand to learn to surf, I inexplicably found myself helping run a wine bar in the heart of wine country and was never the same again.
Upon returning to the States I promptly embarked on a career in the wine industry that has included positions in wine shops, restaurants, bars, consulting gigs, distribution sales jobs, and importing portfolio management.
Always taking my research extremely seriously, I've been fortunate enough to live or spend wine-adventure-time imbibing with locals in France, Italy, Spain, Morocco, Germany, Austria, Switzerland, Croatia, Czech Republic, Mexico, South Africa, Australia, New Zealand, Canada, and England—not to mention all over the continental US. Having recently completed WSET Level 3 with merit, I still find time for my bookish wine studies, but I am unwavering in my belief that there is no substitute for firsthand experience.
This lead my wife, Susanna Hill, and me to start our travel company Uncharted Territories, which specializes in luxury travel to off-the-beaten-path and up-and-coming wine regions around the world. A natural-born champion of underdogs and lover of the hopelessly esoteric, I rarely drink the same bottle twice and accept it as absolute fact that wine (and probably everything else) always tastes better the closer it is to its home.
South Africa, New Zealand, Australia, Europe, US wine country
Wine Tasting and/or Brewery, Cidery & Distillery Tours
Belmond, Rocco Forte, Hilton, Starwood, boutique and vineyard stays
The Westin Palace, Madrid
Wine tasting with vineyard staff holding shotguns to fend off baboons in South Africa, wine tasting in a 12th century cellar in the Czech Republic