Meet Travel Advisor Craig Doser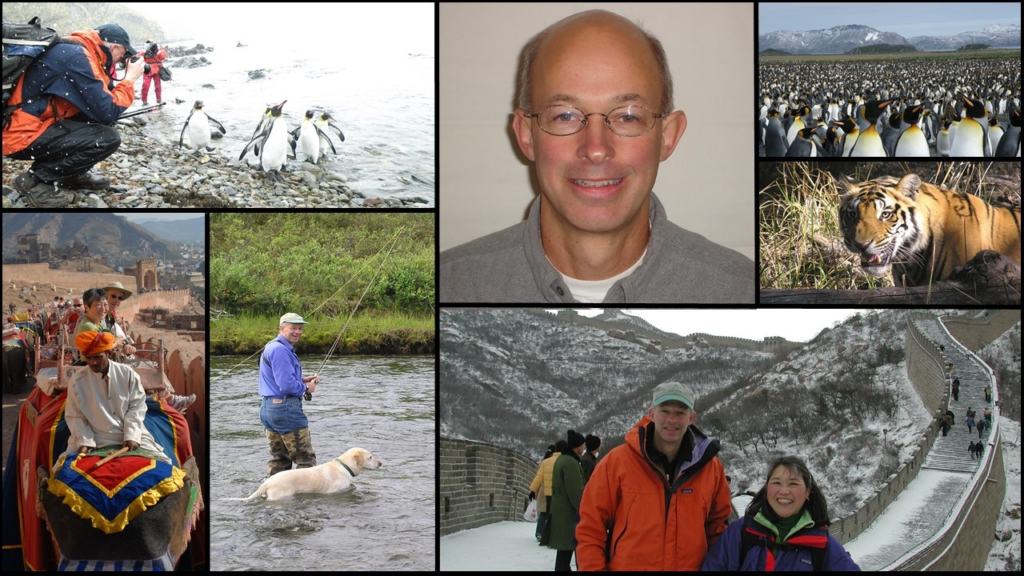 If it is an obscure or out-of-the-way place, I generally have been there or want to go there! My special travel interests are in expedition and small ship travel, adventure travel, nature travel, bicycle tours, Latin America, and Alaska. Over the course of 20 years I have worked as a ship/tour physician for Abercrombie & Kent, Society Expeditions, Lindblad Expeditions/National Geographic, and Sea Cloud Cruises. This work took me to truly special corners of the globe, often several times.
I have lived in Alaska since 1989, where I have worked as a physician in the emergency department.
Travel has been my passion since childhood, and I relish the opportunity to share that love with people planning their own trips and adventures. Whether you are interested in planning travel off the beaten path anywhere on the globe, or a much needed escape to Alaska, I will be honored and happy to help you.
: I have particular interests in small ship travel, adventure travel, nature travel, trips on bicycles, and travel to Alaska and Latin America.
Adventure travel, independent travel, Alaska travel, and nature travel.
Lindblad Expeditions, Sea Cloud Cruises, Abercrombie & Kent.
National Geographic Orion, National Geographic Sea Lion, National Geographic Explorer, Sea Cloud.
International – Antarctica with South Georgia, Madagascar, India, Patagonia, Copper Canyon Mexico, sailboat sailing in the Greek Isles, birding along the Amazon River.
Alaska – Bear viewing at McNeil River, Flightseeing from Kantishna in Denali National Park, Whale watching and fishing in Southeast Alaska, winter ferry trips on the Inside Passage.